This is an archived article and the information in the article may be outdated. Please look at the time stamp on the story to see when it was last updated.
By now, many of you have seen the viral story about Philadelphia Meteorologist Katie Fehlinger fat-shamed for her twin baby bump. I'll admit – it didn't surprise me. People can be just downright nasty, especially on social media.  Thankfully, 99% of Hoosiers have been kind to me, but I've gotten a few comments about my growing belly. I just politely respond, "Thanks for watching!" #twinning
The fashion world is a billion dollar industry and that includes moms-to-be who want to be stylish during their pregnancy.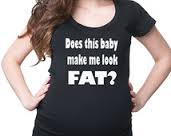 Most moms-to-be need new wardrobe pieces for the last five months of pregnancy.
With work and other responsibilities, sometimes focusing on you and your pregnancy fashion is the last thing you do.
But we should take time for us!
"Just because you are pregnant, you do not need to sacrifice fashion. It is not your mother`s maternity," explains Brandee Cloud with Destination Maternity.
The number one goal of maternity clothes is to make sure momma is comfortable.
"We have a lot of expandable clothing. We have a patented secret belly fit that is on all denim and pants and shorts that will grow with mom," said Cloud.
Destination Maternity helps women through every trimester and after pregnancy. I'm glad I discovered the Indianapolis store. I didn't even know it existed until I got pregnant with the twins!
Before I found the store, I spent an entire Sunday shopping with a girlfriend (Hi Michelle!) who's also expecting. Out of the five stores we visited in a popular mall, NONE of them had maternity clothes IN the store. The consistent response, "we only carry maternity options online."
What good does that do me?! I've got no clue what fits this bump since I've never been pregnant before. #fail
So what are the basic needs to dress the bump?
Expandable everything: pants, shorts and t-shirts. Nursing bras are also a popular purchase and embrace the fall trends, which includes flared denim, earth tones, tweed and prints.
Renting maternity clothing is a popular option. Letote is the "Netflix for clothing." The company has hundreds of maternity outfits to rent. Prices depend on how high-end the dress is, but you can rent a dress for $50!
Rose Durbin with Hirons says renting maternity clothing provides affordable access to a wide variety of styles, trends and garment choices.
"When the event is over the user uses a convenient shipping process to return the dress to the rental company.  No need to clean or store the dress, the rental company handles that before the next rental," explained Durbin.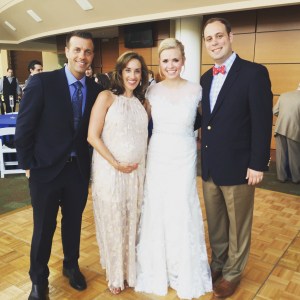 I've used Rent the Runway, but they don't have a specific maternity line so you have to make sure the bump will fit.
Here are a few more links for maternity clothing rental options:
Rent Maternity Wear           Motherhood Closet           Belly Bump Boutique
Be sure to share YOUR advice on dressing the bump. I truly appreciate the support and insight!
XOXO/MWAH,
Nic
#Twinning at 23 weeks
Follow my journey on social media, using the hashtag #PencePregnancy
You can also follow me on my social media accounts: