This is an archived article and the information in the article may be outdated. Please look at the time stamp on the story to see when it was last updated.
INDIANAPOLIS, Ind. (Dec. 24, 2014)– The low pressure system responsible for the nasty weather today will continue to pull out.  We'll have some light rain or drizzle with a few flakes mixed in at times tonight.
Temperatures were in the mid-30s at 10 p.m. Ground temperatures are still warm and the main issues with travel will be elevated surfaces such as bridges and overpasses. Residual moisture may freeze on those as they are quicker to cool. We may see a few lingering flurries Christmas Day morning but we're expecting little to no accumulation in central Indiana.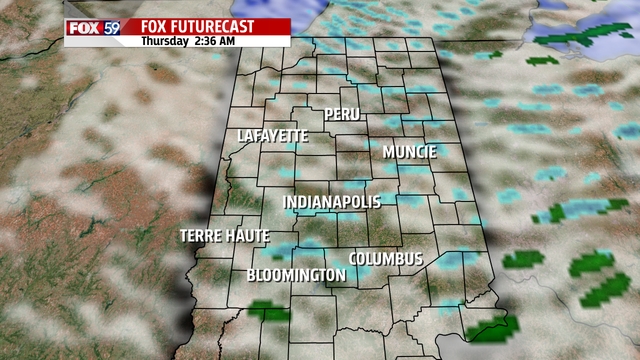 Christmas afternoon is dry with highs in the upper 30s. Friday is also dry with warmer weather.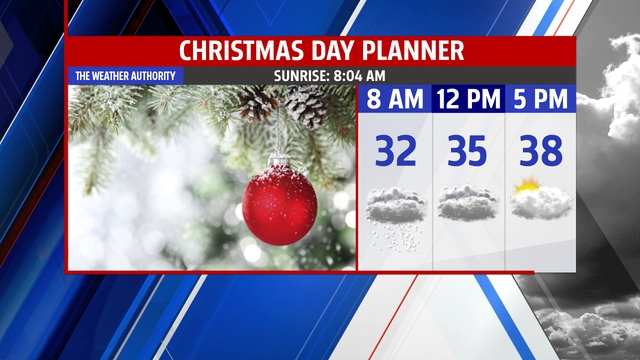 We'll have more rain move back in Saturday and then colder weather Sunday. Some models show a rain/snow mix Sunday but with it being a few days out, we'll keep the forecast dry and make updates as needed. It does appear to get much colder as we head into the New Year's holiday!