This is an archived article and the information in the article may be outdated. Please look at the time stamp on the story to see when it was last updated.
HAMILTON COUNTY, Ind. (May 29, 2015) – A University of Indianapolis basketball player died Thursday in Morse Reservoir.
The drowning victim from Thursday's accident was identified as 22-year-old Dai-Jon Parker. Parker, a Louisiana native, transferred to UIndy after playing three seasons at Vanderbilt.
The university released the following statement:
The entire University of Indianapolis community mourns the loss of Dai-Jon Parker, a senior student-athlete with a vibrant personality who had a great future ahead. This is a tragic situation for everyone involved, and UIndy is offering counseling and support to the people closest to him. Please keep Dai-Jon's family, friends and teammates in your thoughts and prayers.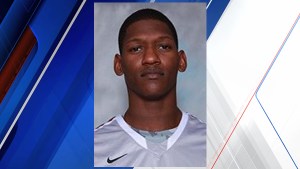 The Indiana Department of Natural Resources said a pontoon boat with two women on board was pulling an inner tube with two men on it. The inner tube hit a large wave, knocking Parker and the other man into the water. The boat circled around to find one of them, but Parker didn't resurface.
Crews recovered his body hours later. Investigators said Parker wasn't wearing a life jacket. Police also said Parker was not a strong swimmer.
The case remains under investigation.
Many in the UIndy, Vanderbilt and college basketball communities took to Twitter to give their regards to Parker:
A very sad day for @VandyMBB with the loss of Dai-Jon Parker. Deepest sympathy to the Parker family and may Dai-Jon RIP.

— Tom Richardson (@CoachRichHoops) May 29, 2015
https://twitter.com/VUSportsTalk/status/604131634552524800
This is a sad and tragic day for the Milton basketball family: Dai Jon Parker has passed away today in a tragic accident. God rest his soul

— David Boyd (@DavidBoydhoops) May 29, 2015
https://twitter.com/Englishscope24/status/604146702568660992
Rest in peace Dai Jon Parker 🙏

— Aaron Harrison (@AaronICE2) May 29, 2015
Life is precious😔

— Aaron Harrison (@AaronICE2) May 29, 2015
Sick to my stomach. Rest in Peace Dai-Jon Parker. Great Uindy athlete, but an even better guy.... He will be missed.

— Vanessa Richardson (@SportsVanessa) May 29, 2015
https://twitter.com/ColinXBowles/status/604142974780317696