This is an archived article and the information in the article may be outdated. Please look at the time stamp on the story to see when it was last updated.
INDIANAPOLIS, Ind. --Good Sunday afternoon! It's been a great weather day in Indiana with plenty of sunshine and highs near 70 degrees in spots. Tonight will also be pleasant with a clear sky and temperatures back down to the 40s.
You'll need a coat Monday morning but you won't need it by the afternoon. Temperatures will climb to the low to mid-70s with an east, northeast breeze at 10 to 15 mph.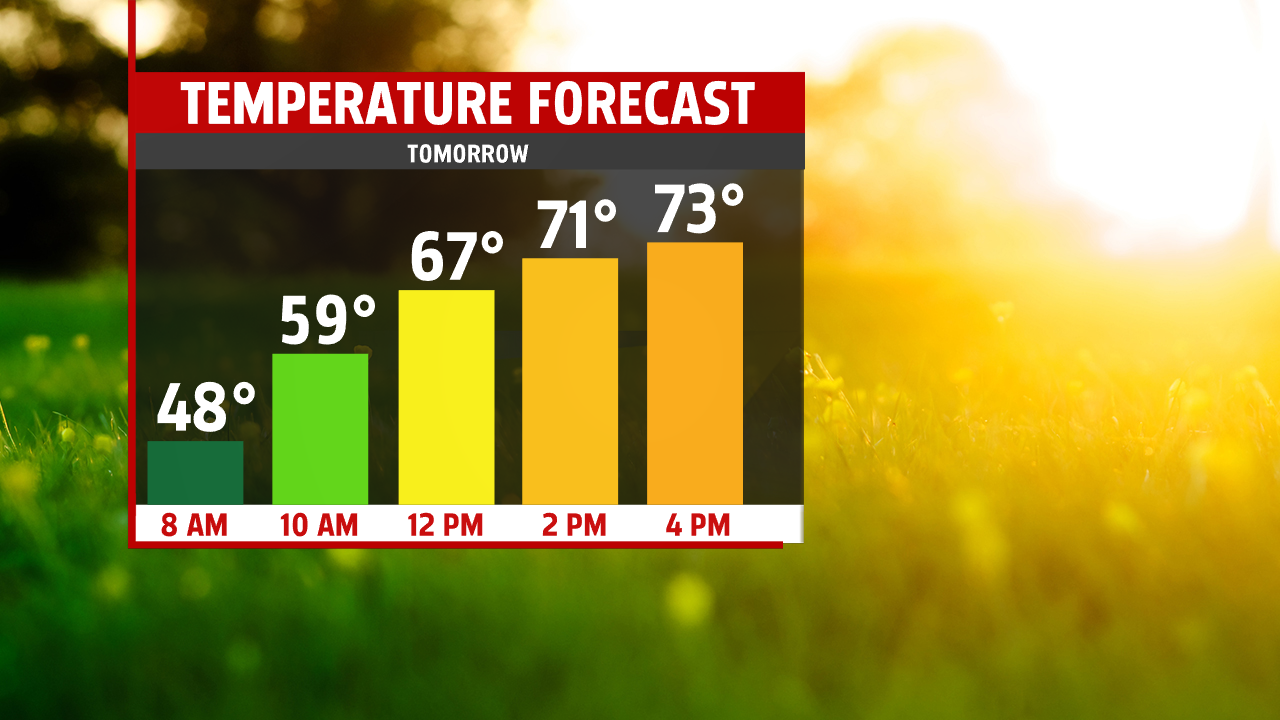 We'll stay dry Tuesday as high pressure dominates central Indiana's weather. Highs will reach the upper 70s.
A low-pressure system will bring a cold front into the area by Wednesday night which will help spark showers and thunderstorms. Expect a warm and windy day Wednesday with highs in the low 80s before the storms move in in the evening.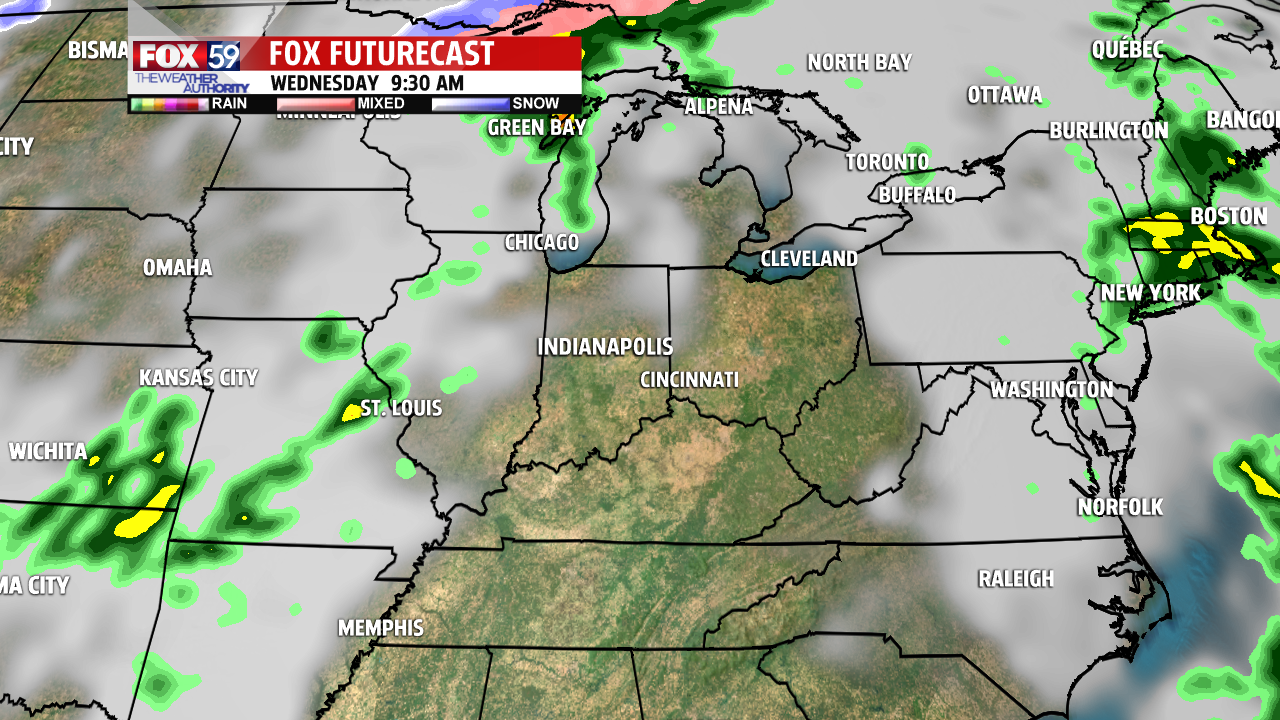 The rain will clear out Thursday morning with a slight dip in the temperatures. We'll warm back up again by the end of the week and weekend but keep the stormy pattern around. --Danielle Dozier