This is an archived article and the information in the article may be outdated. Please look at the time stamp on the story to see when it was last updated.
GREENFIELD, Ind. (July 29, 2015) – Investigators say the driver of a bus that crashed on I-70 near Greenfield should not have been behind the wheel when he crashed while carrying a church group.
Tuesday afternoon, a church bus from Gary, Indiana wrecked on I-70 in Hancock County. The bus swerved off I-70, hit a tree and then rolled.
Charles Goodman, 53, didn't have a valid driver's license. Troopers say he had been driving with a suspended license since 2007. He was also wanted in Lake County for not showing up to court.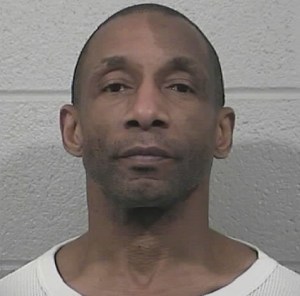 Wednesday morning, investigators inspected the church bus involved in the deadly wreck on I-70.
"They were looking for anything mechanical that could possibly went wrong. From my understanding, the front steering was perfectly fine. Everything seemed normal," explains Trooper Wade Heiny, with the Indiana State Police.
Investigators believe Goodman is to blame for the deadly crash.
Jacob Williams, 6, was thrown from the bus and killed.  Other church members were trapped underneath the bus.  All 11 other people were taken to the hospital with minor injuries. Williams would have turned 7 next month.
Hancock County deputy Ryan Natsby was one of the first responders to the scene.  Natsby helped to put out an engine fire then started helping the victims.
"It was the worst I've seen to date," recalled Deputy Ryan Natsby, with Hancock County.
He heard church members screaming and kids crying but above all he heard praying.   "It was loud praying. Not everybody but that's what stood out in my head," Natsby said.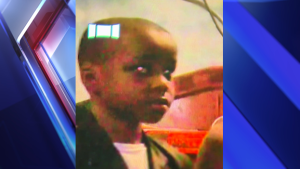 The church group was headed to Dayton, Ohio, for a youth conference.
The bus belonged to the bishop of St. Jude Deliverance Center, Lois Hill. Investigators say the bus wasn't registered properly.
"From my understanding, this being registered to an individual it should've had a DOT (Department of Transportation) number and yearly inspections," said Trooper Heiny.
At last check, three people were still in the hospital.  One child is listed in good condition at Riley Hospital for Children at IU Health.  Two adults are at IU Methodist, listed in good condition.
"A lot of times you see these accidents and you're amazed at the people that walk out of them. A lot of people blessed yesterday," said Natsy.
Troopers will be charging Goodman with driving while suspended and more charges could follow.