This is an archived article and the information in the article may be outdated. Please look at the time stamp on the story to see when it was last updated.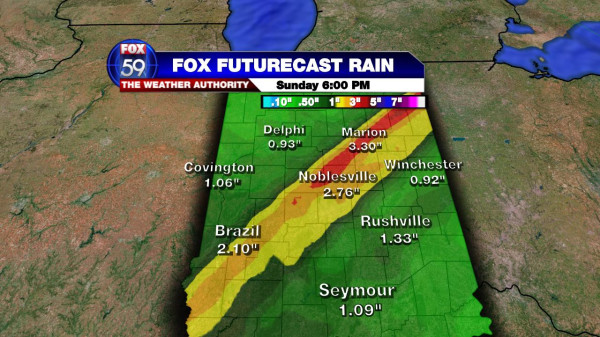 Enjoy today it could be a couple more weeks until we see another day like it.  High temperatures are expected to hit the 60s today ahead of another powerful cold front.  The last time we hit the 60s here in Indianapolis was December 4th.  That's a span of 39 days!  The winter warm-up will be short lived as we return to near normal temperatures starting on Sunday.  So you should probably get outside and enjoy this weather while you still can!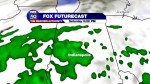 While the weather is expected to feel fantastic today you may see an isolated rain shower throughout the day.  Some models show some light rain could arrive as early as 8a this morning.  It's most likely that you won't see any rain through at least 2p.  After that the isolated showers will turn to scattered showers with places picking up a quarter of an inch to a half inch of rain.  Rain really picks up overnight with heavy rain downpours occurring
between 10 p tonight and 8a on Sunday morning.  Rain will continue throughout your Sunday with a chance for freezing drizzle, sleet, and snow Sunday evening.  It is going to be a busy weather day.
The rest of your week is looking dry with temperatures slightly above the seasonal average.  Monday and Tuesday will
be especially cold with highs not hitting the freeze mark.  40s are expected for highs from Wednesday through Saturday.