This is an archived article and the information in the article may be outdated. Please look at the time stamp on the story to see when it was last updated.
Indianapolis is quickly becoming one of the hottest food cities in America.  A destination for true foodies who are interested in everything from fine dining to food trucks.  This column will put the spotlight on one of these local hot spots to help get the word out and share in the love of all things food.
Review by Dustin Heller (you can win a gift card to Prodigy Burger & Bar by visiting his Instagram page)
The definition of a prodigy is a person, especially a young one, endowed with exceptional qualities or abilities.  This week's spotlight is shining on Prodigy Burger & Bar, a young burger joint on the north side that is endowed with exceptional food and drink (sorry, if that was too corny, but I couldn't resist).  Prodigy is located in Carmel at 14490 Clay Terrace Blvd. in the Clay Terrace shopping center–prime real estate.  From the same folks that brought us the ultra-chic Prime 47 steakhouse, Prodigy is more of a casual neighborhood gathering place.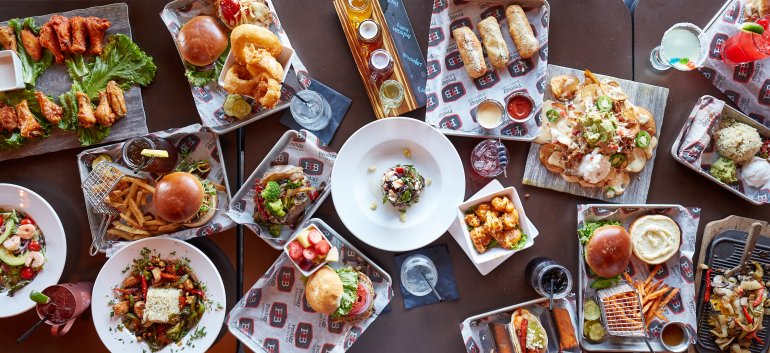 Prodigy resides in the space formerly occupied by Ted's Montana Grill, and it's got a little something for everyone.  It's a great place to bring the kids with their family-friendly environment, or a great place to watch the game with 24 TVs and NFL Sunday Ticket right around the corner.  If you're just looking for a nice place to eat, the dining area is spacious and complete with garage-style doors that open to the amazing patio area and fire pit.  Fingers crossed, we still have a couple months of patio weather left to enjoy.  In case you were wondering about the name, the walls are decorated with inspirational quotes and photos of some of the greatest prodigies of all time.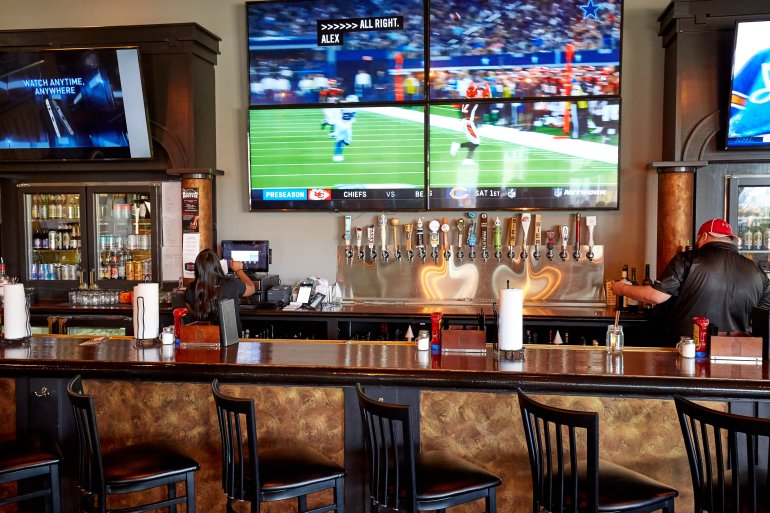 Even though Prodigy is a bar, don't expect to get your typical frozen, deep-fried bar food.  They pride themselves on using fresh, never-frozen ingredients in a unique way.  Their menu has all kinds of goodies, but as you could imagine, the burgers take center stage.  Don't think that Prodigy is only for beef eaters either, as they have plenty of vegetarian options and all their burgers can be ordered with a chicken breast or turkey burger.  No matter your personal taste, I'm sure you'll be able to find something you'll love on this menu.  Speaking of love, below are my four "can't miss" items from the Prodigy menu that should not be overlooked.
The Prodigy Burger: When you're eating at a restaurant named Prodigy Burger, you've got to try the Prodigy burger, right?  The answer is yes, and there is good reason why this burger is the namesake.  Let's start with the patty, where they use their signature Wagyu blend of beef.  Wagyu comes from Japanese beef cattle and is known for its rich, savory flavor, and as an added bonus, it is naturally healthier for you.  They top the burger with pepperjack and cheddar cheese along with mushrooms, caramelized onions and red and green peppers.  All of this is served on a mini cast-iron griddle that helps lock in all those flavors.  The finishing touch is a garlic aioli sauce that wraps it up beautifully.  Pro Tip: don't miss the onion rings; they are something to behold.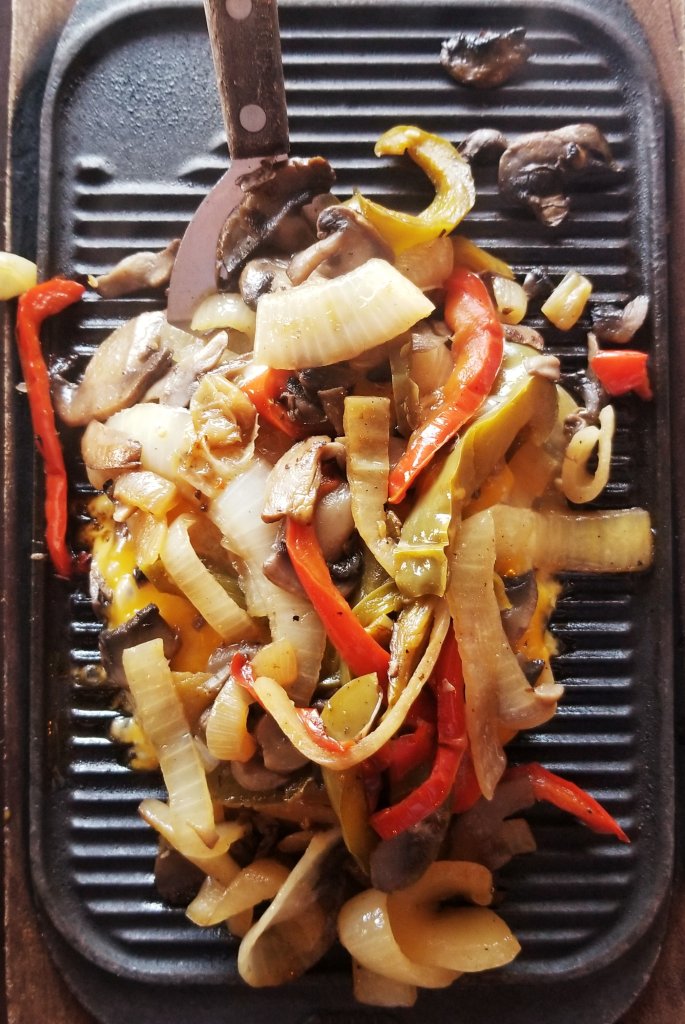 Prodigy Nachos: I promise I didn't just select items that have Prodigy in their name, even though that does seem to signify greatness.  These nachos are more like loaded potato chips, but either way they're amazing!  They start with chips that are made in-house and then smother them with white queso, jalapenos, pico de gallo, sour cream and guacamole.  I've actually left off one very important piece of the nachos and I think it's safe to say I saved the best for last: the braised beef.  It's so flavorful and tender that it literally melts in your mouth–the perfect centerpiece to this masterpiece.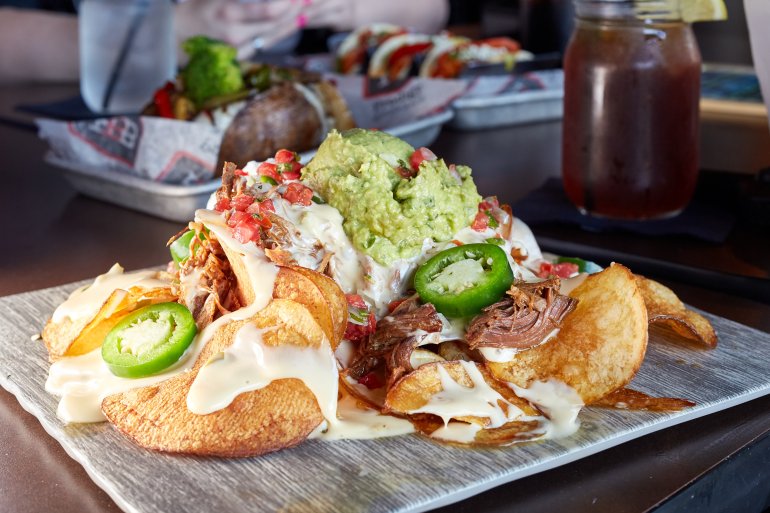 The Turducken: The turkey burger that pays homage to John Madden, the greatest NFL broadcaster of all time.  This is the burger option for the non-beef eaters of the world.  The turkey burger is plump and juicy and expertly seasoned.  It is topped with Asian slaw, pepperjack cheese, avocado and spicy Dijon mustard, creating an off-the-charts flavor profile.  They don't stop there–the turducken is served with duck fat pomme frites (French fries to us Hoosiers) and a signature Prodigy chicken wing on top for good measure.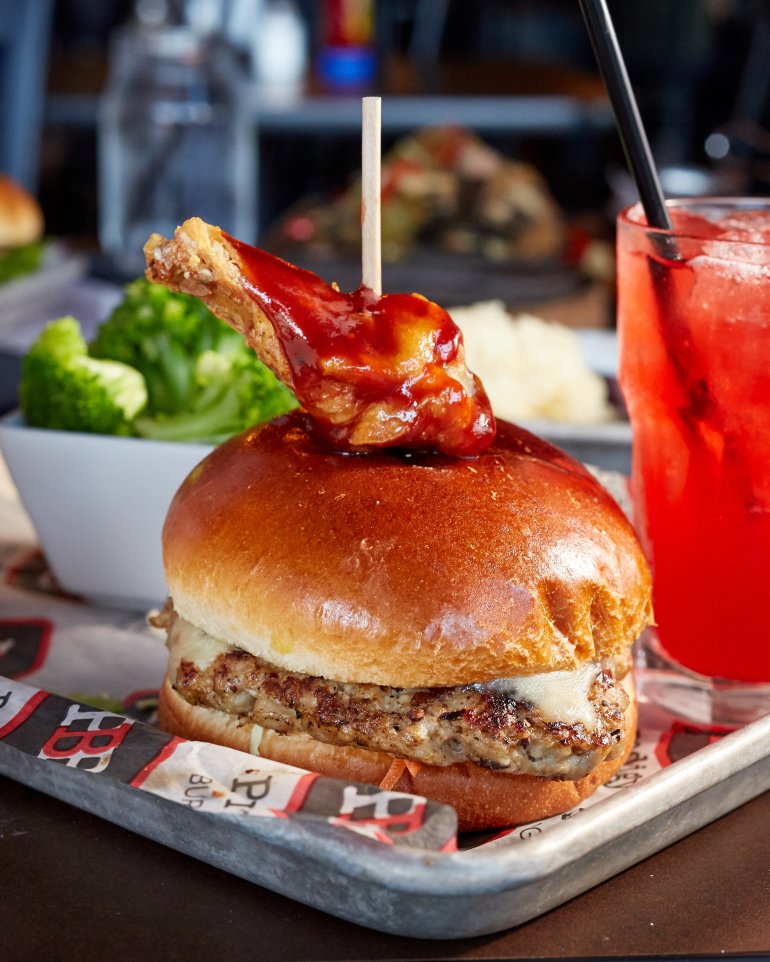 Wings: Speaking of Prodigy's signature chicken wings, no visit is complete without a platter of these beauties.  The only problem with the wings is trying to decide which flavors to get.  If you like your wings fried, you can choose from classic buffalo, Thai chili, ginger teriyaki, or sweet and smoky BBQ.  If you prefer a smoked wing, the options are Louisiana, sriracha, the Prodigy Smokehouse, and Jamaican jerk.  I'd recommend trying all of them, but if that isn't an option, start with the ginger teriyaki and the Prodigy Smokehouse.  Ain't no thing…