This is an archived article and the information in the article may be outdated. Please look at the time stamp on the story to see when it was last updated.
KOKOMO (Dec. 19, 2014) – It took more than two decades, but law enforcement officers caught an escaped Ohio inmate.
The Ohio State Highway Patrol said Roger Perdue, 71, was apprehended in Kokomo on Friday, Dec. 12. Officers had received a tip that Perdue and his wife were living there.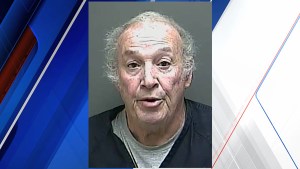 Perdue escaped from London Correctional Institute near Columbus in March 1992 after serving five months of a five-and-a-half year sentence for grand theft.
Authorities said Perdue was working at the dairy barn when he walked away from the prison.
"Well, (there are) a lot of the things that we're looking into. Number 1 (we want to know) how he was able to escape from the facility and then number 2 (we) pretty much (want to know) how he was able to evade law enforcement for such a long time," Ohio State Highway Patrol Lt. Jeremy Landis said.
The Ohio State Highway Patrol and U.S. Marshals Fugitive Task Force investigated the tip and learned Perdue was living under an assumed name. Indiana State Police and Kokomo police confronted Perdue at his home. He admitted his identity to authorities and surrendered.
Perdue's neighbor said he went by the name "George" or Mr. Perdue. Another neighbor said he never identified himself.
"I'm shocked. I would have never thought that guy did anything wrong," Angela Collins said.
Tammy Walker said she believed Perdue owned a business. She said he has lived in the neighborhood at least 4 years.
"People always have a past –no matter what- and your past will always catch up with you," Walker said.
Collins said she thought Perdue was a kind person.
"He would always offer stuff out of his garden. (He) told us his wife was ill and (that) prayer was keeping her alive. He believed that," Collins said.
Perdue will be returned to Ohio.