This is an archived article and the information in the article may be outdated. Please look at the time stamp on the story to see when it was last updated.
EVANSVILLE, Ind. – Three Evansville officers could be terminated after they reportedly used excessive force while responding to a burglary.
Police Chief Billy Bolin recommended the termination following the release of body camera footage that shows the officers making several threats towards a robbery suspect, Mark Healy, 36.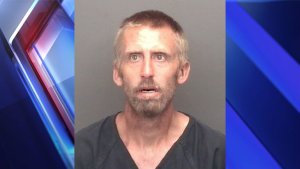 Healy was reportedly stealing items out of a garage around 2 a.m. on Oct. 29. An arrest affidavit obtained by 14 News says Healy had an uncovered syringe containing meth on him and the needle stuck Officer Nick Henderson as he patted the suspect down.
Healy admitted to having Hepatitis C, according to the affidavit. He was later arrested and taken to the Vanderburgh County Jail with no bond. He's facing several charges including battery with bodily waste, burglary, meth possession and resisting law enforcement.
The four officers that responded to the scene have been placed on paid administrative leave. Chief Bolin says all four will also be suspended for the maximum of 21 days.
During a press conference, Chief Bolin requested that three of the officers be terminated and the fourth should be demoted.
Bolin's recommendations for disciplinary action will next be reviewed by the EPD Merit Commission.
Indiana State Police are expected to handle the investigation into this case.