This is an archived article and the information in the article may be outdated. Please look at the time stamp on the story to see when it was last updated.
Happy Friday! Temperatures this morning are nearly 20 degrees warmer than yesterday! That means it is mild and in the 50s! But a cold front headed our way will cause temperatures to fall this afternoon.
By late morning, temperatures will have already cooled to the mid/upper 40s.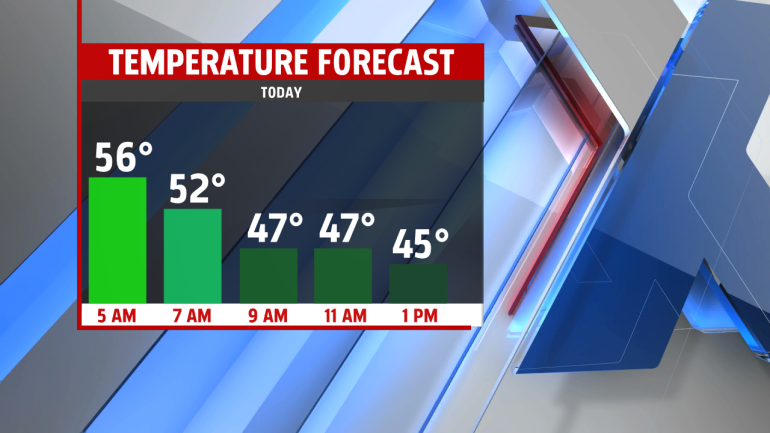 Grab the jacket this morning, even though it is warm at the moment--when you are heading home temperatures will be in the lower 40s!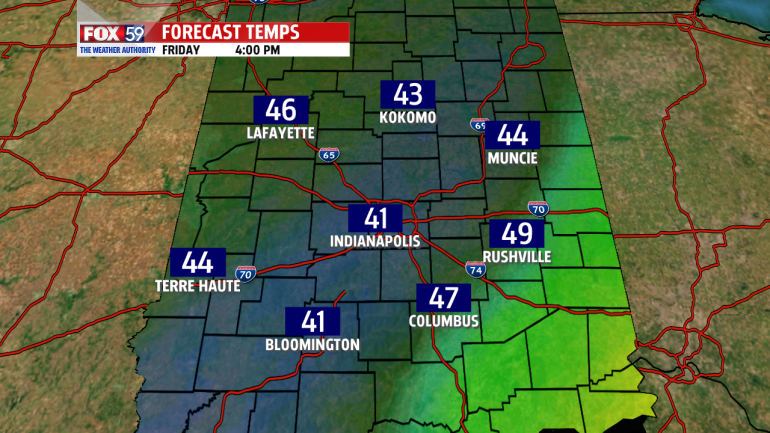 The cold front also spreads rain showers through out central Indiana starting around 12 p.m. today. The showers continue into the evening hours but clear out overnight.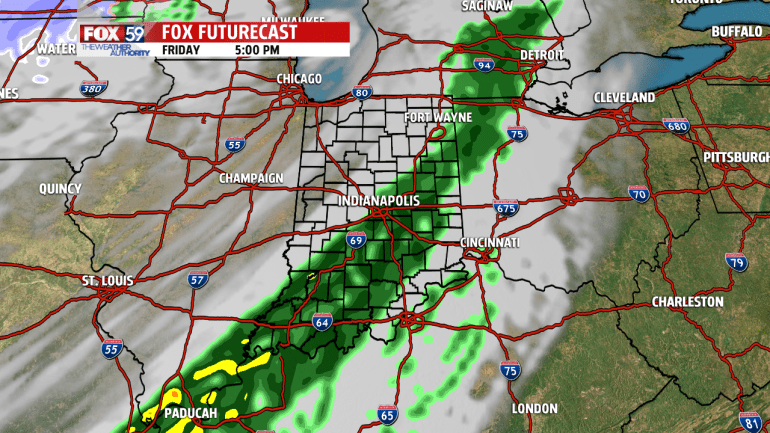 Chilly and wet for the football games tonight.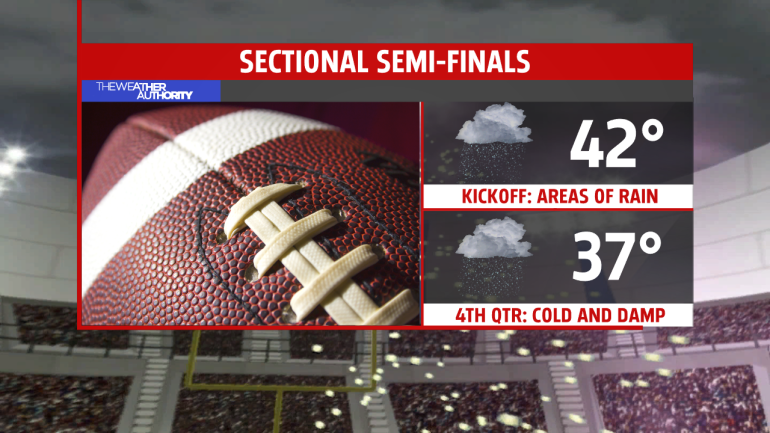 We dry out for the weekend but it will be cold! Highs only in the 40s both days with mostly cloudy skies.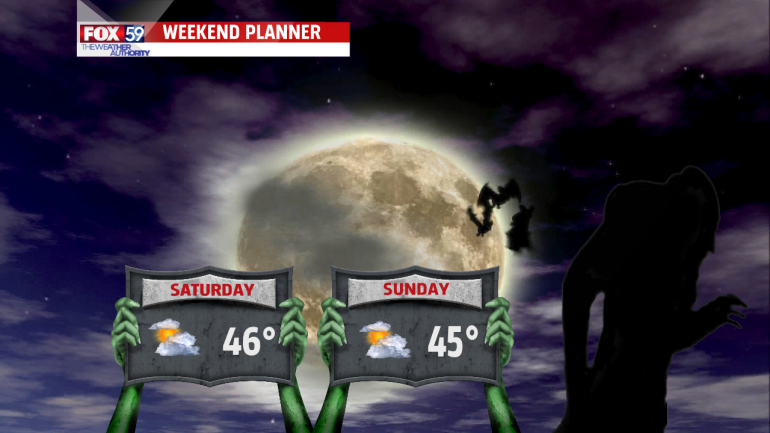 We slowly warm up next week, returning to the 50s. Halloween is looking dry but cool. Rain returns Wednesday and Thursday!