This is an archived article and the information in the article may be outdated. Please look at the time stamp on the story to see when it was last updated.
KOKOMO, Ind. – Two teens are dead and several are in the hospital after investigators say a driver crossed the center line while intoxicated in Kokomo. The crash happened just before 2 a.m. on Sunday near US 35 near 80 W.
When they arrived, they saw a 2006 Pontiac Grand Prix, driven by 26-year-old Treundon Johnson, of Logansport, and a 2011 Kia Soul, driven by Elizabeth Smith, 18, of Logansport.
Police believe Johnson was traveling eastbound on US 35 and crossed the center line, hitting the Kia Soul.
Two died from their injuries at the hospital. They have been identified as 16-year-old Auden Myers, of Logansport, and 17-year-old Haley Begley, also of Logansport. Family of the victims say five teens were inside Smith's car.
Johnson was transported to Howard Regional Health with minor injuries. He was later transported to Howard County Jail after police say they determined he was intoxicated at the time of the crash.
He has been charged with two preliminary counts of operating a motor vehicle while intoxicated causing death, three preliminary counts of operating a motor vehicle while intoxicated causing serious bodily injury, two preliminary counts of reckless homicide, two preliminary counts of driving while suspended causing death and three preliminary counts of driving while suspended causing bodily injury.
Court documents show a jury convicted Johnson of operating a vehicle while intoxicated in 2017.
"I hope that it just eats at him because it is not fair the pain his parents have to go through," said Stephanie Powe, Auden Myers' aunt.
"It's something that should have never happened," Powe said. "There are so many things that he won't have the opportunity, all because someone was selfish."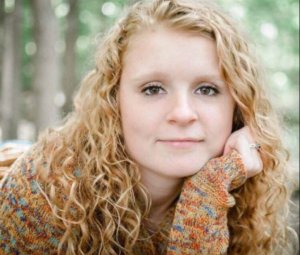 Powe said the kids were on an innocent trip to a popular donut shop in Kokomo called Dan's Variety Bakery. It typically opens at 1 a.m. every day and it's roughly 10 minutes away from the crash site.
Myers' family described him as a well-behaved kid and a strong baseball player. Powe said he was a junior at Logansport High School.
Begley's older brother will remember her smile and her ability to make people laugh. She ran cross country in high school.
"She was the sweetest person ever. She wanted nothing but the best for everybody," said Codey Begley.
There is a growing memorial at the crash site for the two victims. A fundraising page on Facebook has been set up by Powe to help with funeral expenses. As of Monday afternoon, it had raised more than $5,000. A GoFundMe page is raising money for the Begleys.