This is an archived article and the information in the article may be outdated. Please look at the time stamp on the story to see when it was last updated.
By Nicole Pence
INDIANAPOLIS – Where is Molly?
It's one of Indiana's most well-known missing person cases.
No one has seen or heard from Molly Dattilo for a decade.
"I really never dreamed that we would be without Molly after ten years," sister Celestra Dattilo Hoffman told FOX59.
Molly was last seen on July 6, 2004.
"I think she was killed. I don't know exactly what happened," said Hoffman.
Molly Dattilo was taking summer classes at IUPUI. She was training for her collegiate running team at Eastern Kentucky University and was living at the Westlake Apartments.
Celestra Dattilo Hoffman says her 23-year-old sister was excited to meet new people.
"Molly really felt like people could be trusted. That's what got her into trouble," said Hoffman.
Police did not initially investigate Molly Dattilo's case as suspicious.
"I went to Indy a week after Molly disappeared and police hadn't gone to her apartment," said Hoffman.
Dattilo left behind everything. As the weeks passed by and no one heard from her, Dattilo's family and the media demanded police pay more attention.
Detectives eventually searched the pond near Westlake Apartments.
Police also traced a phone call she made from a pay phone at a gas station on Crawfordsville Road.
Investigators found out that John E. Shelton was with Dattilo on the day she disappeared. Shelton's brother was a maintenance man at Dattilo's apartment complex.
"She supposedly met John that day. It was the last time she was seen," said Hoffman.
Since Dattilo's disappearance, the family has wanted more answers from John Shelton.
In 2010, the Dattilo family won a $3.5 million judgment against Shelton and his father, alleging the two men were involved in Dattilo's disappearance.
"We received information that there was vomit found in Mr. Shelton's car. When the police investigated it, it led to speculation that Molly had been strangled," said family attorney James Spencer.
The Dattilo family won by default, meaning the man they say has answers never offered to explain himself.
At the time of the lawsuit, Shelton was an inmate at a state prison in Plainfield.
"It is a tragedy. The main problem is that a body has never been found," said Spencer.
Shelton was recently released from prison. FOX59's Nicole Pence tracked him down to get answers.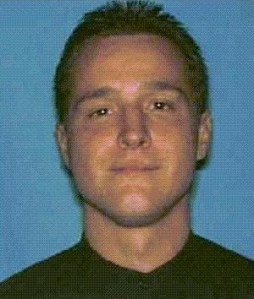 "He said you could come up, but the camera has to stay down here," said Shelton's girlfriend.
FOX59 agreed to turn off the camera and talk to Shelton.
With the camera off, he told FOX59 he did go out with Molly Dattilo on the night of July 6, 2004.
"I was the only person dumb enough to admit I was with Molly that night," he said.
"The Molly Dattilo case is a long-term case," said Sgt. Paul Scott with the Indianapolis Metropolitan Police Department's missing persons unit.
Scott says his detectives receive nearly 6,000 missing persons cases a year.  Scott says only 35 cases haven't been resolved and one of those is Molly's case.
"We still receive leads on the Molly Dattilo case, and those are followed up," said Scott.
The Molly Dattilo Law was enacted in 2007 and strengthened in 2013. It requires law enforcement to accept missing persons  reports immediately and identifies those as high risk.
The law also offers annual missing persons training for police departments.
"You never rank laws, but the Molly Dattilo Law has to be one of the top laws that has ever been passed in the legislature," said Rep. Terry Goodin (D) who worked on the law.
The Dattilo family is still hoping to find Molly, but they are happy the law has helped other Hoosier families find their missing loved ones.
"We went from feeling helpless to feeling victorious. At this point, I have finally accepted that Molly is gone," said Hoffman.
The Dattilo family may file paperwork to declare Molly legally dead.
If you know anything about Molly Dattilo's disappearance, give detectives a call at 317-262-TIPS.
This slideshow requires JavaScript.