This is an archived article and the information in the article may be outdated. Please look at the time stamp on the story to see when it was last updated.
FISHERS, Ind. — One person was killed following a six-vehicle crash on Interstate 69 in Fishers Thursday morning.
The crash occurred around 4:40 a.m. this morning on NB I-69 just south 96th Street.
Upon arrival, responders found three semi tractor-trailers and three passenger vehicles involved in a chain reaction crash.
One driver of a passenger vehicle was pronounced deceased at the scene and two other drivers were taken to the hospital with minor injuries.
The driver was later identified as Jaspreet Darar, 23, of Fishers.
The cause of this crash is currently being investigated. Two lanes of I-69 remain closed at this time while the crash is investigated and the wreckage is removed.
Shortly before the six vehicle crash, construction crews had temporarily closed the northbound lanes of I-69 to set a bridge beam at 106th Street.
During that closure there was a separate crash on I-69 northbound just north of 96th Street in which both vehicles caught fire, causing all lanes to once again be closed.
Investigators determined a 2004 Mazda, driven by Morgan Thomas, 23, of Indianapolis, rear ended a 36 foot box truck.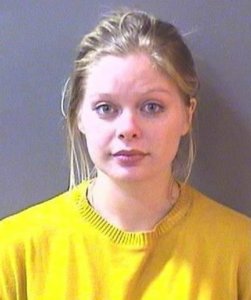 The collision caused both vehicles to become engulfed in flames, however there were no reported injuries.
Thomas was arrested on the suspicion of driving while intoxicated and taken to the Hamilton County Jail. The results of her certified blood alcohol test is pending.
These are both ongoing investigations and there are no further information available at this time.