This is an archived article and the information in the article may be outdated. Please look at the time stamp on the story to see when it was last updated.
The weather is taking a brief break this morning when it comes to snow.  Overall last night we saw healthy snow totals of up to five and a half inches of snow in some places.  Totals varied greatly with some places in Central Indiana only seeing a dusting and other places seeing mostly sleet falling.
For the remainder of the day expect another round of snow to pick up late this morning into the afternoon hours with an additional 1 – 3 inches of snow being possible.  Roads are manageable but refreezing could be a problem throughout the day.  Drivers are asked to take their time and be aware of rapidly changing conditions.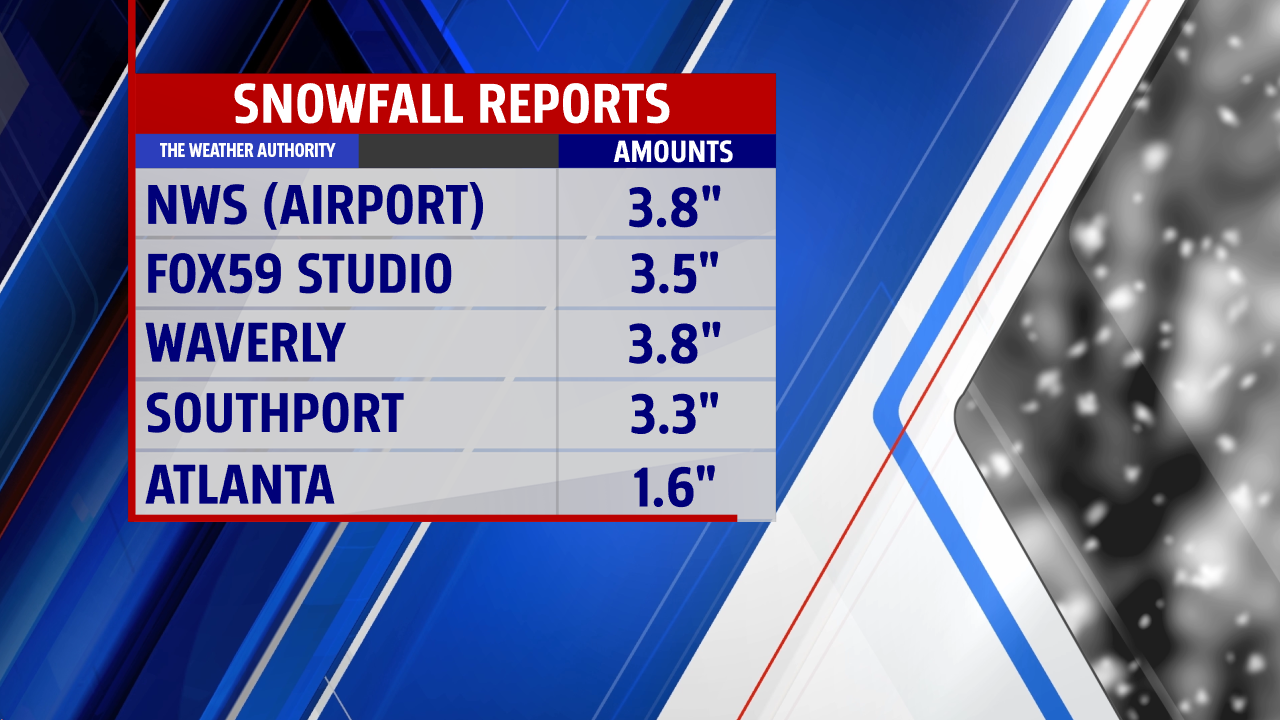 After snow moves out the cold will settle in.  Saturday highs will only be in the mid-twenties.  Lows will fall to the low teens.  The "feels like" temperature will likely fall to near 0.  The deep chill is here to stay for a bit with Tuesday likely being the coldest day of the next 7 with highs in the teens and lows in single digits.  Snow chances will remain through Sunday with the week not seeing much in the way of snow chances.
Here's a look at some other totals around the state:
Bedford – 5.0″
Bloomington – 6.0″
Brazil – 3.0″
Columbus – 5.0″
Ellettsville – 6.8″
Greencastle – 3.5″
Greensburg – 1.0″
Morristown – 3.0″
Nashville – 5.0″
New Castle – 3.5″
North Vernon – 0.5″
Rockville – 1.0″
Rushville – 3.5″
Shoals – 4.0″
Sullivan – 4.0″
Terre Haute – 3.0″
Washington – 9.0″