This is an archived article and the information in the article may be outdated. Please look at the time stamp on the story to see when it was last updated.
(June 25, 2014) – It was a foggy start for many around central Indiana Wednesday morning. Fog limited visibility for drivers early in the morning and was expected to burn off quickly.
Wednesday looks sunny and less humid overall. Quieter days are ahead after Tuesday's quick and powerful storm.
PHOTOS | Tornadoes hit central Indiana
SEVERE WEATHER | Homeowners clean up after storms
Wednesday, we'll see partly sunny skies with a light chance of storms later in the day. Look for a high near 82 and a low near 64 tonight. It looks dry overall, but don't rule out a pop-up shower in the afternoon.
Here's a look at the extended forecast: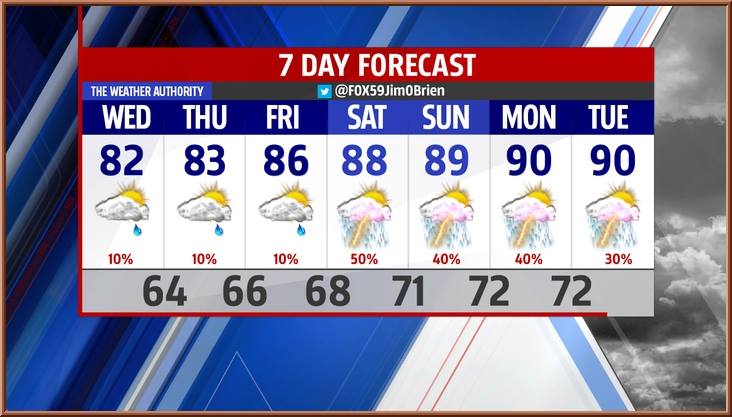 Thursday: More sunshine, nice and mainly dry High: 83
Friday: More sunshine, warmer High: 86
Saturday: Afternoon storms and more humid High: 88
Sunday: Scattered storms, hot and muggy High: 89