This is an archived article and the information in the article may be outdated. Please look at the time stamp on the story to see when it was last updated.
ANDERSON – Police announced formal charges against a 17-year-old suspect in connection with the July rape of a 93-year-old Anderson woman.
According to Anderson Police Chief Larry Crenshaw, the suspect lived closed to the victim. Crenshaw said police collected DNA samples from several people and connected the suspect to the crime through a DNA match.
Charges against Iquise V. Taylor include rape, burglary, criminal confinement and strangulation police announced during a news conference Monday. He's been charged as an adult.
Crenshaw called it a "horrific and unimaginable attack" and said the department was satisfied to bring some kind of closure to Amelia Rudolf and her family. He said he'd met with Rudolf and told her the department would "bring justice in this life or the next."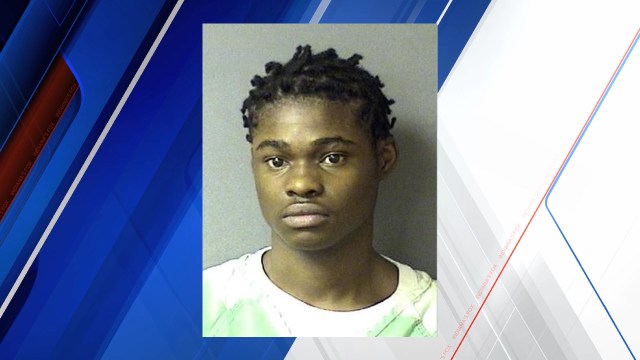 Crenshaw said the teen lived close to the victim but didn't know if Rudolf was specifically targeted.
The victim's daughter described her mother as "brave" and "strong" and described her as a hero.
"The fact that the Anderson Police Department caught the criminal (that) he will be off the streets… that's one less criminal because of her surviving and enduring that," said Tresa Hale. "He won't be able to hurt anyone else."
Hale said the teenage suspect would eventually face punishment for the crime.
"Judgment Day will come for him," she said. "I know in my heart that if he lived life in prison that it will be terrifying for him."
Amelia Rudolf also spoke.
"If it wasn't for the police department, I don't know what I would've done," she said. "I didn't think I'd live long enough to see who did it."
Rudolf also said she wondered about the suspect's upbringing.
"I was just wondering how he was brought up…if his parents had taught him to do right," she said.
The woman acknowledged that going back to the home where she was attacked will be difficult.
"I would like to go back because it's the house my husband built and I've been happy there," she said. "I don't know if I can go back there (after the attack). They tell me to take my time."
Rudolf said she's "happy that they found" the suspect and added that she gets her strength from her family.