This is an archived article and the information in the article may be outdated. Please look at the time stamp on the story to see when it was last updated.
By Tanae Howard
INDIANAPOLIS - It's the unwanted spotlight, behind bars posing for a mug shot.
"And encountered Greg Oden and an acquaintance officers developed information that he allegedly battered this acquaintance and made an arrest," said Lawrence Police Investigator, Gary Woodruff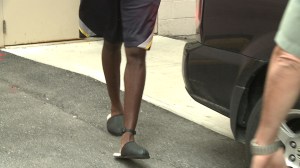 Former Lawrence North basketball star Greg Oden is facing charges after allegedly punching his ex-girlfriend in the face. Police say Oden told them witnesses tried to hold him back but he got away and punched the victim in the face. The report shows he told officers, "I was wrong and I know what has to happen."
For Oden his glory days ended shortly after college. A number one NBA draft pick in 2007, his career got off to a rocky start. Plagued with injuries he was never able to quite take off in the big league.
For a former Indiana University player who went on to play in the NBA, Tom Abernethy knows what its like to be in the spotlight, but he says this issue is bigger than the game.
"The biggest concern for Greg or anyone who's involved in this- it could be me or anybody. Our lives are at stake and that's a much more important thing than our basketball career," said owner of the Indiana Basketball Academy, Tom Abernethy.
After his career Abernethy opened the Indiana Basketball Academy. His goal is to help kids build character through their love for the sport.
"Using basketball as a tool to help them take care of the disappointments that come their way and walk out of it with character that will be useful to them down the road," said Abernethy.
And using the Greg Oden situation as an example Abernethy says instead of blaming use it as a teaching moment and a time for self reflection.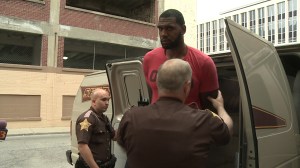 "More than pointing and saying how bad Greg is I think maybe it makes all of us look at ourselves and say wait a minute we know the right way to act and we want to avoid and be a safeguard somehow to keep us from doing something we'll regret and change our lives as well."