This is an archived article and the information in the article may be outdated. Please look at the time stamp on the story to see when it was last updated.
INDIANAPOLIS, Ind. (June 4, 2014) – A gas station clerk is in critical condition after being shot in the head on the city's southwest side Wednesday night.
The shooting occurred around 10:15 p.m. in the 5200 block of West Troy Avenue.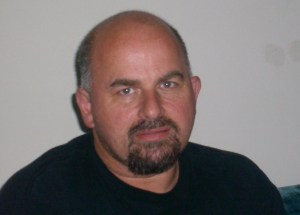 When officers arrived, they found 45-year-old Harry Briggs suffering from at least one gunshot wound to the head. He was transported to Eskenazi Hospital in critical condition.
"It's early in the investigation and we need to allow these things to process themselves out," said Sgt. Kendale Adams of the Indianapolis Metropolitan Police Department, referencing a need to piece together a sequence of events.  "So that's where we're at right now.  We just don't have a whole lot of information to share because we just don't know."
Police said surveillance video captured the robbery and released still images Thursday morning. The images showed a man in a Miami Heat baseball hat with a black bandana over his face. He wore a gray hooded sweatshirt, black pants and black and white sneakers. Police said the man, described as a light-skinned black male, was in his teens or early 20s and stood 5'10" to 6′ tall. He had earrings in both ears, police said.
Police said the man fired three shots at the employee; one round hit him in the head. Surveillance video showed the man taking money and then skipping away from the business. Another employee and two other customers were at the scene but were not hurt.
Witnesses told FOX59 they ran from across the street to help clerks inside the store right after the shooting. They indicated the suspect may have run toward nearby neighborhoods, but searches by those witnesses and a police K-9 Unit were not successful.
Police say it's unclear whether the suspect got away on foot or may have been picked up near the scene by another car.
At least two customers who were at the store at the time stayed at the scene to give statements to police.
"Certainly it's a tough situation to deal with just the act of violence," Adams said.  "It just really is tough and that's why our officers are out there trying to do everything we can to process the crime scene, talk to the witnesses and try to develop the suspect information."
Anyone with information about this incident is urged to call Crime Stoppers of Indiana at (317) 262-TIPS (8477). Callers may also text "INDYCS" plus tip information to 274637 (CRIMES).