This is an archived article and the information in the article may be outdated. Please look at the time stamp on the story to see when it was last updated.
INDIANAPOLIS, Ind. (May 21, 2014) – Indiana State Police say a Good Samaritan was killed after trying to help with a crash Wednesday morning.
A minor crash between a red car and a white SUV happened at 3:40 a.m. on I-70 westbound near the airport at mile 71. A man who was passing by the crash in his semi truck stopped and got out to help and was then struck by a separate semi. He died at the scene.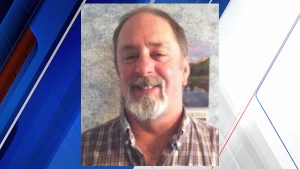 Indiana State Police identified him as Jack Yancer, 56, Merrill, Mich.
State police said Yancer stopped his semi on the right side of the emergency shoulder and tried to help. They believe he was in the center lane trying to warn drivers and direct traffic out of the way. A semi truck driven by George Parby, 53, Urbana, Ill., hit and killed Yancer, police said. There were no witnesses to the crash.
According to Indiana State Police, one of the drivers in the initial crash is suspected to have been driving while intoxicated. A Mooresville woman was arrested on a charge of operating while intoxicated. Her blood alcohol content tested at 0.11, police said. That woman and the other driver in the first crash–Terren Price, 54, Beech Grove–were not hurt.
Some lanes of westbound I-70 were closed for nearly three hours. However, traffic to the airport could still get through on the airport exit. As of about 7:30 a.m., traffic was flowing normally once more and lanes had reopened.