This is an archived article and the information in the article may be outdated. Please look at the time stamp on the story to see when it was last updated.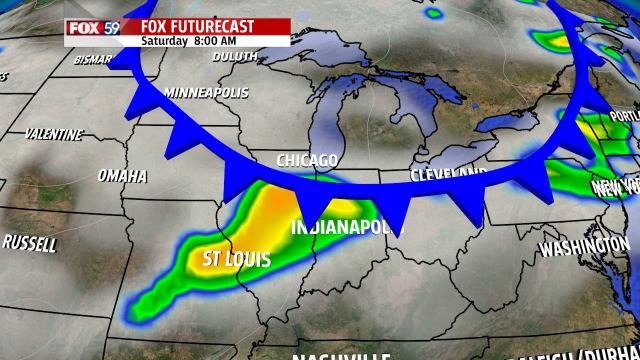 It's going to be a clear day for the first day of August with us seeing a return of 80s to the forecast.  Yesterday was the eighth straight day with temperatures in the 70s.   Today's forecast high is 80 degrees with clear skies and winds coming in out of the northwest.
Rain chances go up as we head into your weekend.  Rain could arrive as early as Friday afternoon and continue off and on through Saturday.  Overall communities may see up to a half inch of rain but it would appear rain totals will be significantly lower than that for most.
This weekend is also the first weekend of the Indiana State Fair and for this weekend it looks like Sunday would be the best day to go if you are worried about rain.  Sunday will be dry.  Friday will also be a good day to go to the fair with highs in the low 80s and only a small afternoon rain chance.