This is an archived article and the information in the article may be outdated. Please look at the time stamp on the story to see when it was last updated.
FRANKLIN, Ind. – With a row of gleaming shovels waiting along the sidelines, Franklin College President Thomas J. Minar, Ph.D., welcomed more than 215 guests to the official groundbreaking of the Franklin College Science Center on Thursday, May 18. Franklin College faculty, staff, alumni, trustees and friends gathered under a tent along Monroe Street just behind Barnes Hall, the current science facility, to witness the historic event.
Franklin College's current science facility, Barnes Hall, was built-in 1927 and renovated in 1987. It is currently a 30,000 square foot facility, housing 10 teaching labs and one research lab. The new facility, once construction and renovation is complete, will be 51,000 square feet in size, with 12 teaching labs and three research labs. Total lab space will nearly be doubled. The updated features also will include flexible classroom and lab spaces, dedicated space for student research projects, collaborative learning spaces, improved technology and numerous sustainability features. The construction and renovation of the science center is being designed by BSA LifeStructures and is anticipated to cost $17 million.
Professor of Biology Steve K. Browder, division head of natural sciences, addressed the group saying "I truly believe this facility will be a game changer for Franklin College. It represents our commitment to preparing our graduates for life and careers in an ever-increasing scientific world and embodies the principles of the college's recently adopted strategic plan.  This facility will make it possible to fully implement our new curricular vision of students learning science by doing science."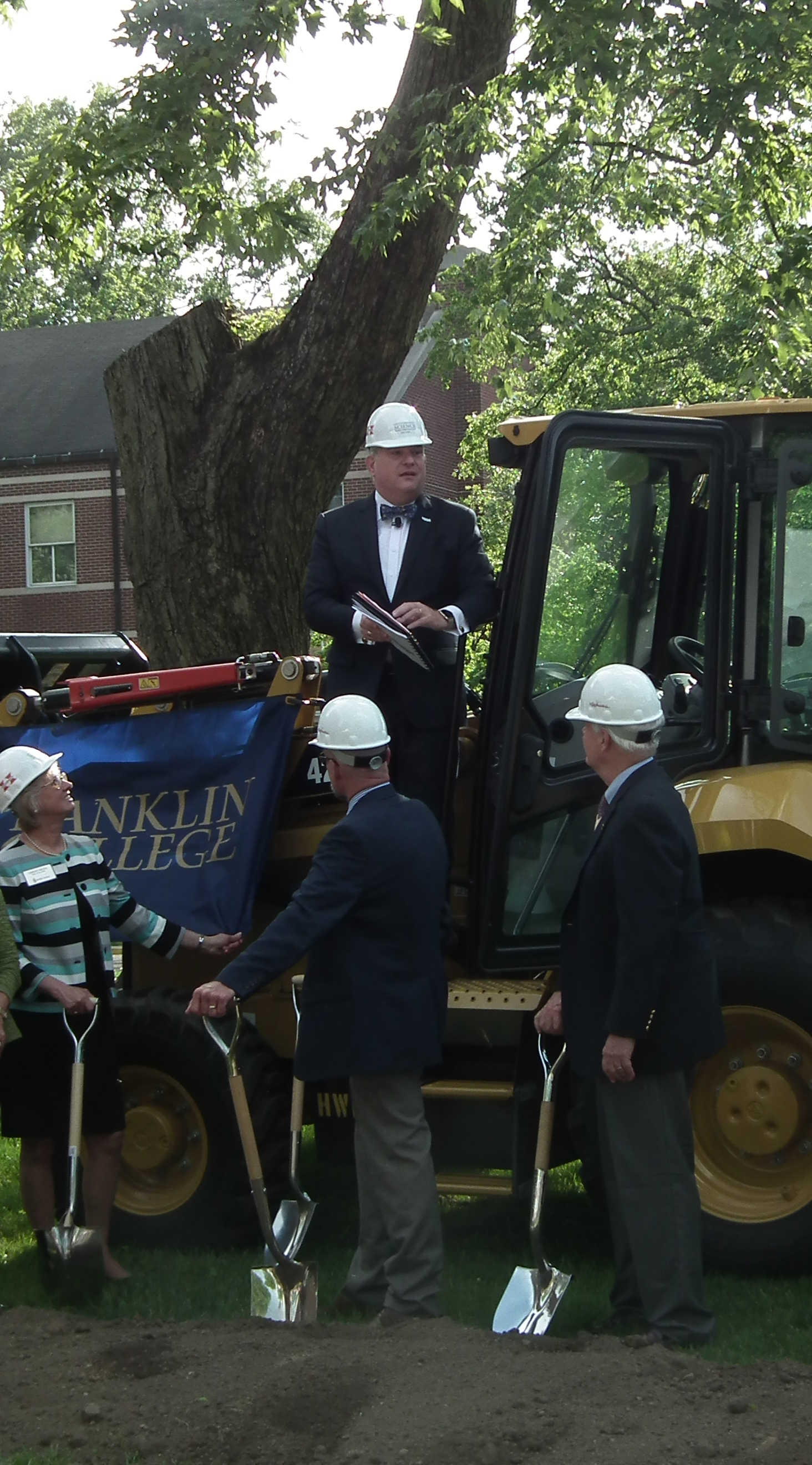 Construction of the Franklin College Science Center will begin in later this May and is slated for completion by fall 2018.