This is an archived article and the information in the article may be outdated. Please look at the time stamp on the story to see when it was last updated.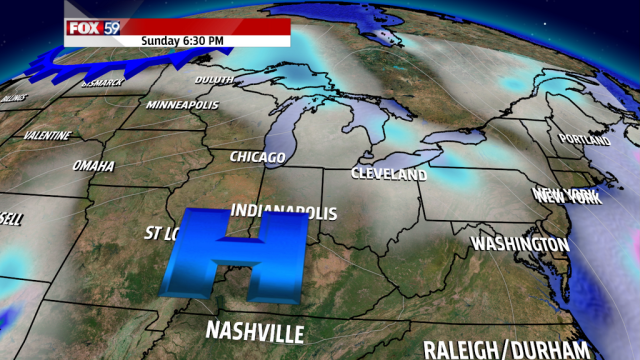 An early arriving cold snap is sitting over Indiana today with highs only pegged to hit the mid to upper 20s.  Wake-up temperatures this morning fell to the low teens and today will likely be the coldest day we've seen since February 20th when we saw a high of just 27°.  This type of weather is rare for November and the last time we saw temps this cold in the month of November was in 2000.
We will see plenty of sunshine today even with the cold in place.  There will also continue to be a small chance for some snow for places northeast of Indianapolis.  Any snow you see will be from lake effect snow.
I am beginning to be worried about potential winter weather for the days leading into Thanksgiving.  The weather could play a role when it comes to travel across Southern Indiana, Kentucky and any other destinations east and south of the state.  There also will be a chance for a more northern track on two low pressure areas and if this occurred I could easily see our forecast changing with snow quickly being thrown into your forecast here in the state.  At this point we are watching it.
Looking ahead you'll likely need the heavy coat through Thanksgiving with highs shy of 40 degrees forecast through Thursday.  Wednesday could look a lot like today when it comes to the temperature.  Highs may not hit 30 degrees behind another arctic front.  We may also have to add a chance for snow with overcast conditions for the day.  This will be dependent on the track of the lows we mentioned earlier.