This is an archived article and the information in the article may be outdated. Please look at the time stamp on the story to see when it was last updated.
INDIANAPOLIS, Ind. — An Indiana 9-month-old is doing well after she underwent a rare surgery to remove half of her brain just two weeks ago.
Zahra Batool of Fort Wayne was born with an uncommon brain condition which caused her to have several seizures a day, sometimes up to 10 an hour.
The seizures continuously got worse and were affecting her growth and development.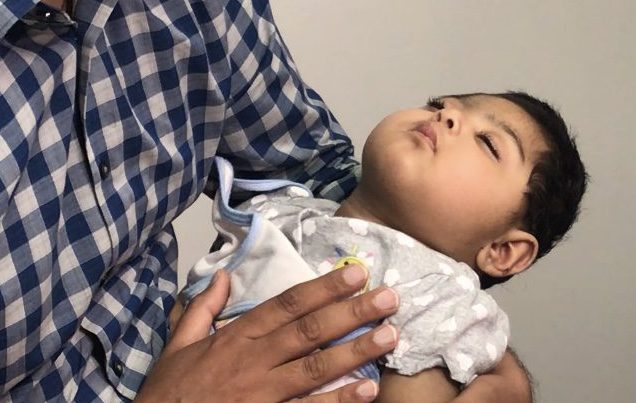 "The right half of her brain and face didn't form correctly," said Dr. Jeffrey Raskin, a pediatric neurosurgeon at Riley Children's Health. "She has some small defects, including a small eye. The entire right half of her brain essentially didn't do anything but seize."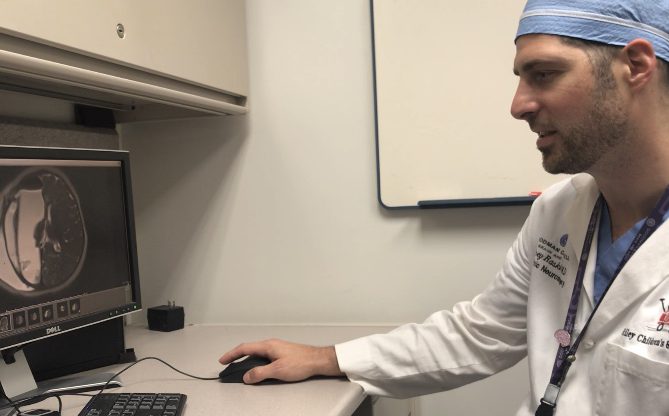 To stop Zahra's continuous seizures, half of her brain needed to be removed.
"We prayed, we did everything," said Zahra's father, Chuahdary Abdul. "The only option we had was surgery and we accepted that because we knew without surgery, she wouldn't be able to get better."
On Oct. 3, Dr. Raskin successfully performed Indiana's first hemispherectomy in 15 years.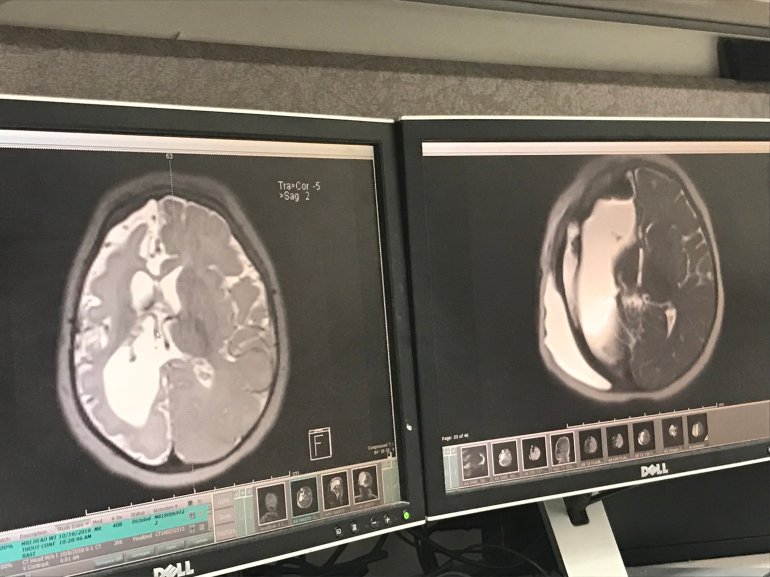 He removed Zahra's right cerebral hemisphere, which stopped the seizures immediately.
"She was moving her hands, she was moving her legs, everything was functioning very well," said Abdul. "In that moment, I thanked God that everything went well."
Without surgery, Zahra's seizures would not allow her to properly grow and develop.
"The reality is that it's really not as bad as having continuous seizures," said Dr. Raskin. "Having half your brain that's functioning normally is better than having a whole brain that functions sub-optimally."
After undergoing a 14-hour surgery, Zahra went home seizure-free just days later and should be able to lead a healthy, normal life.
"I would suspect that she's able to walk, talk and learn," said Dr. Raskin. "There certainly are hemispherectomy children who do just that."
Zahra is resting at home with her family and is doing well. Abdul said as his daughter recovers, parts of her personality are starting to shine through.
"I love her very much," he said. "I didn't want to lose her, I didn't want to see her in constant pain. But now, I'm very happy."