This is an archived article and the information in the article may be outdated. Please look at the time stamp on the story to see when it was last updated.
AUSTIN, TX – More information is coming out about Austin serial bombing suspect Mark Anthony Conditt. Conditt killed himself early Wednesday after police, who had been staking out his hotel, followed him onto Interstate 35. After a short time, authorities said, Conditt pulled into a ditch and detonated an explosive device as Austin Police Department SWAT team members approached his car.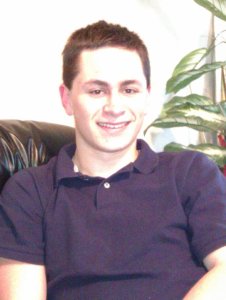 Home life
A neighbor who watched Conditt grow up says he "always seemed like he was smart" and "polite." Jeff Reeb said Wednesday that he's lived next to his parents for about 17 years and they are good neighbors.
Reeb says Conditt and his grandson played together into middle school and Conditt visited his parents regularly.
The parents live a few miles from the Pflugerville home where Conditt lived with roommates. Reeb says Conditt was in the process of gutting the house and remodeling it, which meant a lot of hammers and nails around frequently.
He says police had an unmarked car parked near Conditt's parents' house overnight into Wednesday. He says his father, whom he called Pat, worked as an Amway distributor and also bought electronics on the side to resell.
Family life
Conditt's grandmother says it's "unthinkable" that he could be a skilled bombmaker responsible for at least six explosive devices, five of which detonated, over an almost three-week period in Austin and outside San Antonio. She added that he was a quiet, kind and loving person, and she'd never seen any signs of malice or violence in him.
"Oh my gosh, no," Mary Conditt said, speaking on the phone from Colorado. "If anything he's low-key and peaceful."
She said he comes from a very tight family. "He's from a family that is so tight, that works so hard to raise their children correctly. It's just horrible," she said.
A crazy scene here in Pflugerville: looks like a @TravisCountyTX Sheriff SWAT vehicle and law enforcement combing through the home of the suspect pic.twitter.com/xaydiSZgjk

— KSAT Max Massey (@MaxMasseyTV) March 21, 2018
Education
A spokeswoman for a community college says the suspected Austin bomber was a student there from 2010 to 2012 but didn't graduate.
Austin Community College spokeswoman Jessica Vess said in an email Wednesday that Conditt hadn't attended the school since that time. She says the school is working with Austin police to provide any information they need.
According to his grandmother, he had finished his home-schooling and was now "looking forward to figuring out what most kids are — figuring out his life and visiting his family and being close to them."
Did he act alone?
Texas Gov. Greg Abbott says that at this point, investigators believe the Austin bombing suspect acted alone.
Abbott told Austin's KXAN-TV on Wednesday that "everything that we have right now shows he acted alone," but he cautioned that the investigation is ongoing.
Abbott says the suspect had no known military experience or criminal record.
He also says it is unclear if the bombs were made at the suspect's house or perhaps at the motel where he was arrested.
Abbott says investigators were watching the suspect for 24 hours, that his cell phone pinged in several different locations and that a key break in the case came when witnesses saw him at several stores wearing a blonde wig that looked odd to others.