This is an archived article and the information in the article may be outdated. Please look at the time stamp on the story to see when it was last updated.
INDIANAPOLIS, Ind. --A cold front is moving through Indiana this afternoon and we'll continue to see colder air move in behind the front. The front is slated to move through Indianapolis between 4:30 p.m. and 5:30 p.m. Behind the front we may see some light rain and possible light snow. Clouds will decrease overnight with temperatures in the mid-20s expected. Wind chills will be in the upper teens and low 20s Wednesday morning.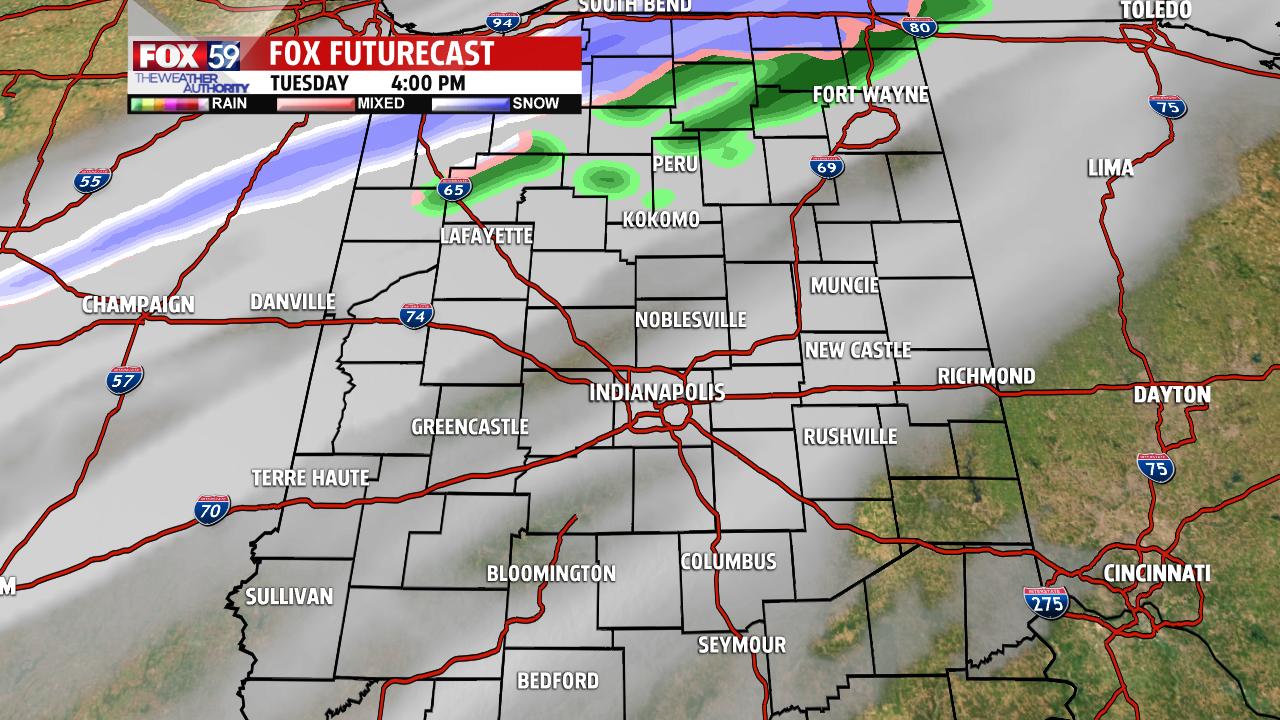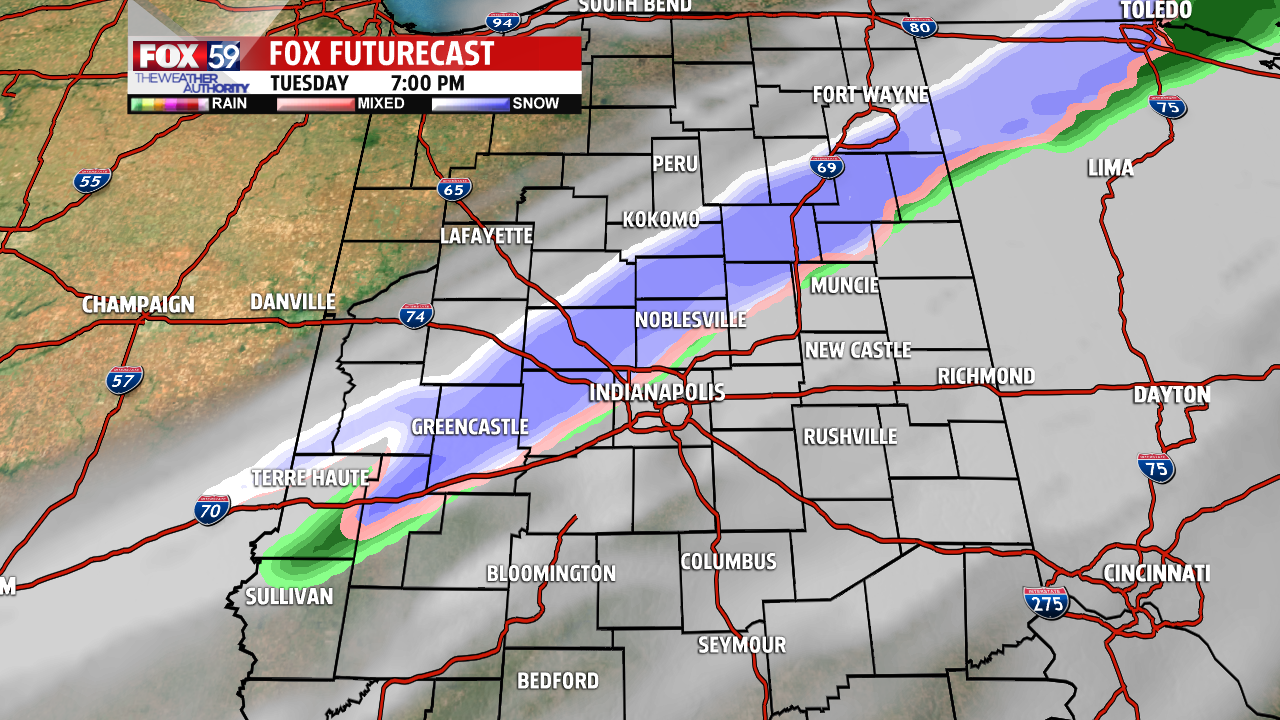 A mix of sun and clouds are expected on Wednesday. Some high-resolution models show snow showers across northeast Indiana. Highs will be in the upper 30s. Winds will be light around 5 to 10 mph.
Rain is expected in the Pacific Northwest and parts of Florida. Rain and snow is likely across parts of the Northeast and New England, along with snow across the Upper Midwest. Dry conditions will prevail through the heart of the country.
On Thanksgiving Day expect fairly quiet conditions with exception of some rain in the Pacific Northwest and far Southeast. In Indiana, we'll see a mix of sun and clouds with highs in the low to mid-40s.
Friday will be mostly sunny and milder. Temperatures will reach the mid-50s in the afternoon. --Danielle Dozier