This is an archived article and the information in the article may be outdated. Please look at the time stamp on the story to see when it was last updated.
UPDATE:
Renovations on Michael Malone's childhood home wrapped up on Wednesday. Check out the photos below:
ORIGINAL STORY:
INDIANAPOLIS, Ind.– A homeless Air Force veteran will soon move into his childhood home, thanks to hard work of local volunteers.
Volunteers with the Home Depot Foundation and the Hoosier Veterans Assistance Foundation (HVAF) are working to transform the home of U.S. Air Force veteran, Michael Malone.
The Indy native served actively for four years and in the reserves for 15 years.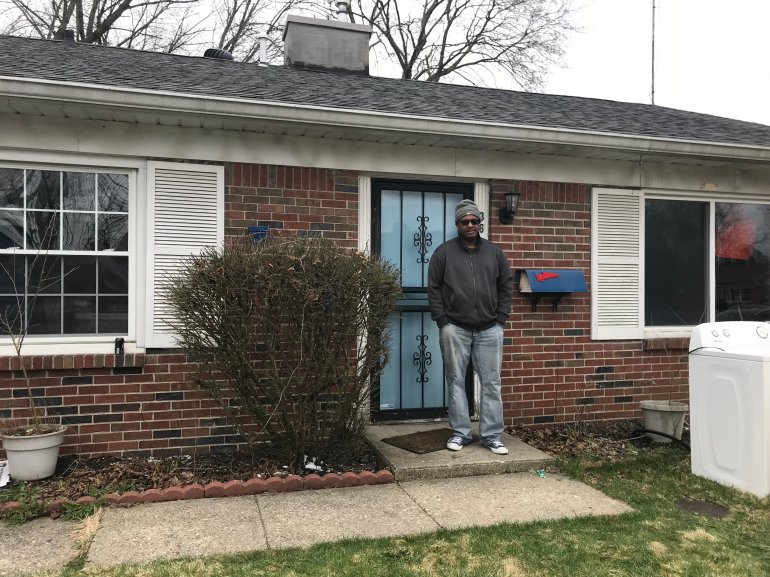 Malone recently lost several family members including his mother and daughter. He inherited his childhood home from his mother, but the house was in need of several repairs. He didn't have a way to pay for them and wound up living in a facility for homeless veterans.
More than 60 members of Team Depot and HFAV have teamed up to remodel the home for him.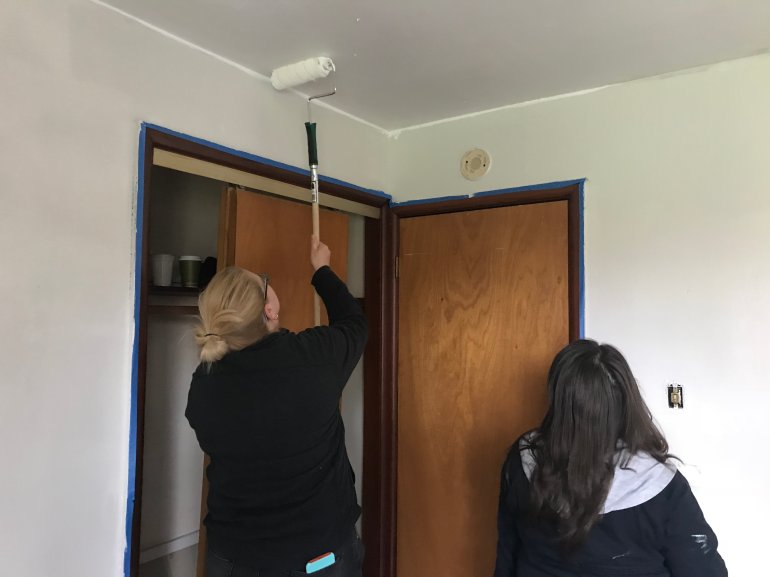 "What he's been through, he's had some challenges," said Matt Rice, store manager for the Castleton Home Depot.  "We are helping him get back and are getting this house in shape where he can move back in and get going again."
Malone says he looks forward to moving in and getting a fresh start.
"I'm excited for a new leaf in life, a new fresh start," said Malone. "I'm touched by the generosity of people."
Renovations include remodeling the bathroom, installing new floors and painting the interior of the house.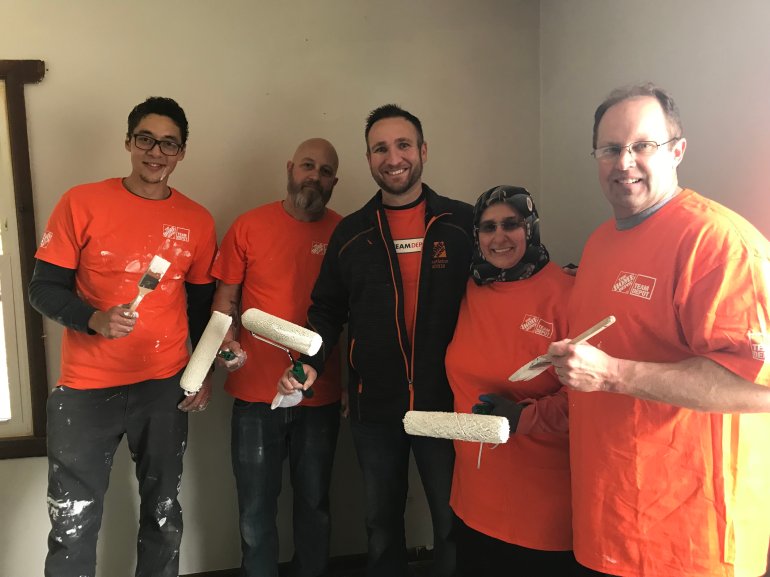 "I'm kind of overwhelmed, said Malone. "I'm happy, I'm sad in a sense that my mother won't be here to experience this- this was her home."
Malone says he feels blessed and is grateful for the overwhelming support from the community.
"This just blows me away that there are people that are really truly that kind," said Malone. "It absolutely restores my view of humanity."