This is an archived article and the information in the article may be outdated. Please look at the time stamp on the story to see when it was last updated.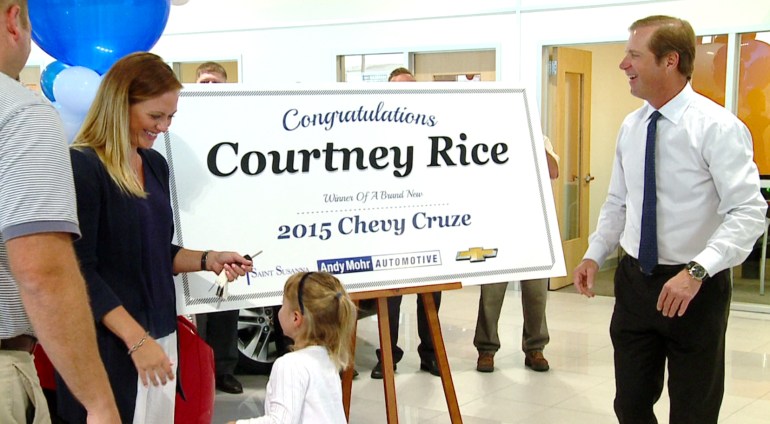 PLAINFIELD, Ind. (June 30, 2015) – A lucky Hoosier claimed her prize this week—a Chevrolet Cruze.
Courtney Rice from Avon won the car when she purchased a ticket for the St. Susanna Parish Raffle. The raffle raised $62,000, with all proceeds going to the parish in Plainfield. About 1,400 raffle tickets were sold.
The prize was donated by Andy Mohr Automotive, and Mohr himself was on-hand to give Rice the keys. Over the last few years, Mohr has donated six vehicles to local churches and schools, raising nearly $500,000 for those groups.