This is an archived article and the information in the article may be outdated. Please look at the time stamp on the story to see when it was last updated.
INDIANAPOLIS, Ind. — Good Sunday evening! It was another hot day in central Indiana with temperatures ranging from the mid-80s to the low 90s.  Indy has reached 92 degrees and tied Saturday for the hottest day all year. Drier air continues to move in from the north behind a cold front that moved through this morning.
The sky will clear out tonight and we'll have cooler and drier air move in. Expect lows down to near 60 degrees. While it will be less humid on Monday, it will still be hot, with highs in the upper 80s.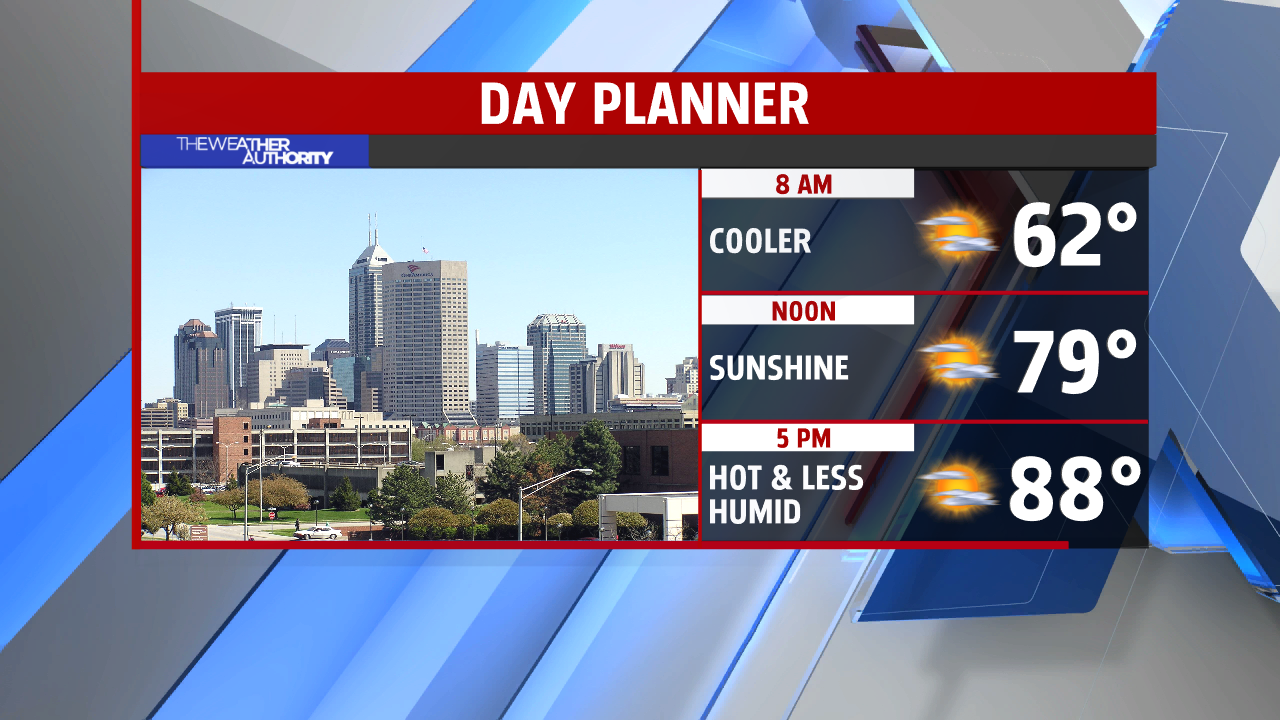 The humidity will be oppressive Tuesday and Wednesday so keep yourself hydrated the best you can!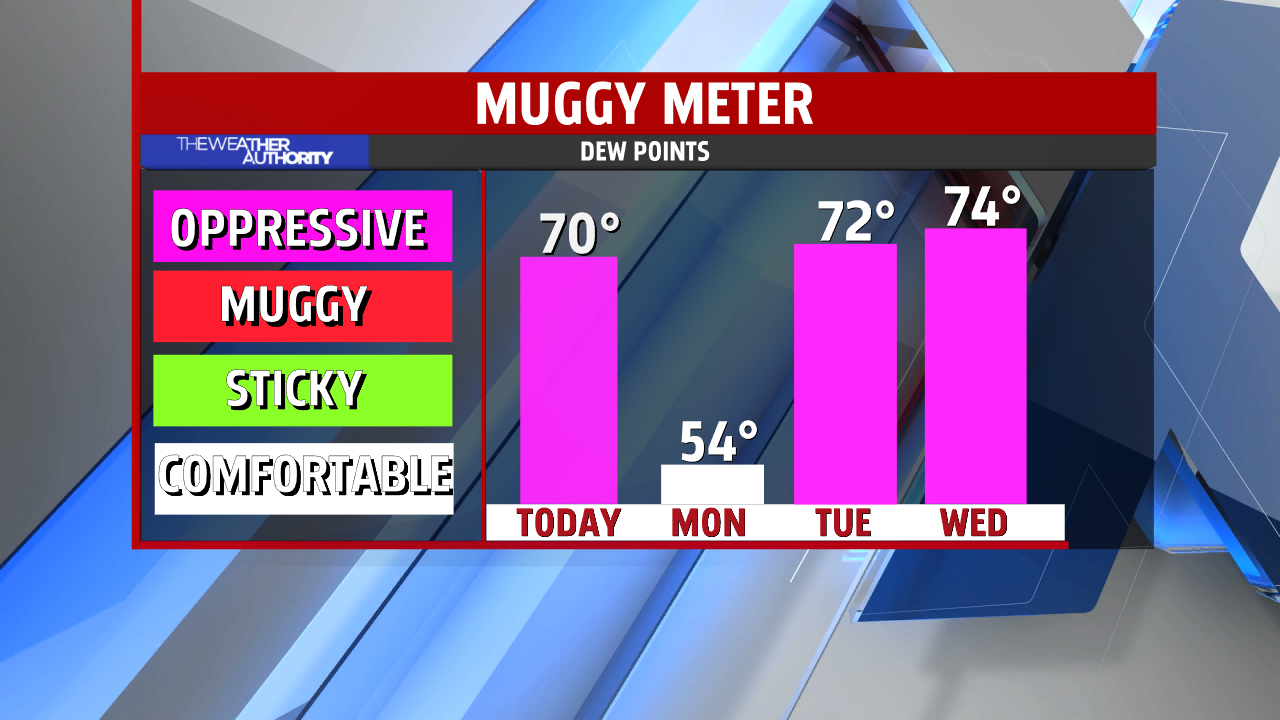 Tuesday and Wednesday will bring thunderstorms to the area with hot and humid conditions and upper-level low approaching from the north. Plan on a chance of strong/severe thunderstorms Tuesday and Wednesday. Torrential downpours with localized flooding is possible. –Danielle Dozier