This is an archived article and the information in the article may be outdated. Please look at the time stamp on the story to see when it was last updated.
INDIANAPOLIS, Ind. – Police are continuing to search for answers after human remains were found in a suitcase in the Bean Creek neighborhood on Indy's near southeast side.
The discovery occurred around 1:30 p.m. on Memorial Day. Two people were walking through the area when they found a suitcase in the creek. Police say they opened the suitcase out of curiosity and found human remains.
On Tuesday, the coroner's office determined the remains belonged to Larry Terry, 56. IMPD says he was reported missing on March 12.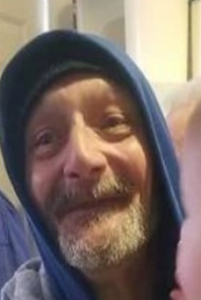 Homicide units, crime scene units, and the coroner's office responded to the scene.
"Just the fact that having a body in a suitcase is suspicious enough, how the person died, I don't know," IMPD spokesperson Genae Cook said. "Regardless of how the person died, nobody deserves to be put inside a suitcase."
Detectives are waiting on the county coroner's office to figure out how the victim died. In the meantime, neighbors admit the unusual nature of the death has them on edge.
"Yeah, it's hitting pretty close to home," said neighbor Shawn West.
"It bothers the heck out of me man. It bothers me," said neighbor Rudy Victor Rangel.
Rudy lives in home closest to the spot where suitcase was found. While police wrapped up their investigation on scene Monday, neighbors anxiously awaited answers.
"I have no words for it, I really don't. It scares me," said Rangel.
"Everybody knows what's going on and we're pretty freaked out about it. It's kind of a scary feeling," said West.
"It's hard, it's really hard to think this has happened," said Rob Hamilton.
Rob Hamilton drove through the neighborhood and briefly searched along the creek because his brother has been missing for the last 11 days and has ties to the area. Although right now there's no evidence the body belonged to Rob's brother, anyone with a missing loved one always fear the worst.
"I wouldn't want this to happen to anybody, but it's torment not knowing," said Hamilton.
Neighbors hope detectives will be able to track down whoever is responsible for putting the body in the suitcase.
"I hope they get some answers and closure and find whoever may have done this," said West.
Police are urging anyone who knows something to call the IMPD Homicide Office at 317-327-3475 or Crime Stoppers at 317-262-TIPS (8477).
The Bean Creek Neighborhood Association released the following statement about the discovery.
"Once we receive additional information from our IMPD then we will generate more concrete facts via email to our Bean Creek neighbors.
"In the meantime as a neighborhood we will let IMPD do their investigation without interfering with the process. They are very good about keeping us informed and also letting us know what information we are allowed to circulate without putting the case in jeopardy. this is our usual neighborhood protocol.
"Bean Creek neighbors are always very saddened by these situations and we would like our folks to know that we do care and that we are in good hands with our South District IMPD."