This is an archived article and the information in the article may be outdated. Please look at the time stamp on the story to see when it was last updated.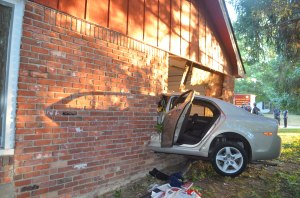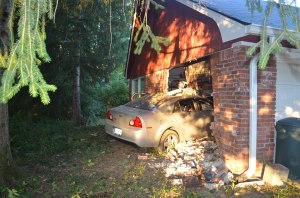 The Indianapolis Fire Department responded to the scene of a car crashing into a home early Saturday morning.
The crash happened in the 7200 block of Steinmeier Drive just before 7 a.m.
Officials say a man delivering papers for the Indianapolis Star was experiencing medical problems and hit the home. Witnesses say the car started swerving about two blocks away from the home before it crashed. Before hitting the home, the driver hit a stop sign, two mailboxes, 1 parked car, 1 tree and ran through six yards.
The damage to the home is estimated around $40,000.
The driver was taken to a hospital with unspecified injuries.