This is an archived article and the information in the article may be outdated. Please look at the time stamp on the story to see when it was last updated.
INDIANAPOLIS, Ind. –A 64-year-old man was found dead inside his home on the city's northeast side by his own son, and now police are working to track down his car after it was stolen from the scene.
Officers were called to the 5200 block of Daniel Drive shortly after 1 a.m. Tuesday morning. Police say the victim's son was unable to make contact with his father, so he drove to his home to check on him. When he arrived, he found his father dead.
It is unclear how the victim died, and police would only say the victim suffered from some sort of trauma.  Although they wouldn't get more specific, detectives are treating it as a criminal homicide.
"He was a great guy and for this to happen just doesn't make sense.  I can't believe it," said the victim's cousin Terry Harris.
Terry and several other friends and family members visited the scene during the day.  They identified the victim as Dallis Coleman and say he worked as a local delivery truck driver who leaves behind a lot of loved ones.
"He loved family.  He liked to have fun with his friends, but he was family oriented," said Harris.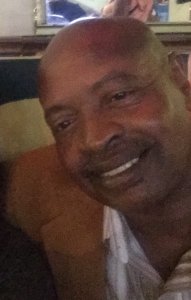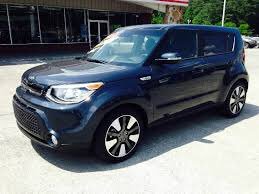 Police are working to find a car taken from the victim's home. They say it's a dark blue 2014 Kia Soul with "In God We Trust" license plate ABM259. Detectives say it could have a temporary plate on it though. Police ask anyone who sees the car to call 911 immediately; do not approach it.
Coincidentally, the scene Tuesday isn't the first time Coleman found himself the victim of violence.
In august 2015, Coleman was shot and wounded on 25th and MLK following an argument with another man.
Court records show that suspect was charged and convicted of attempted murder.
Aside from the victim, the two crimes may not be connected in any way, but just like two years ago, Coleman's family wants the suspect brought to justice.
"We were close.  He was like a brother more than a cousin to me. I really do want the suspect caught," said Harris.  "Whoever did it should be held accountable. I pray to God they catch them and catch them fast."
So far the county coroner hasn't completed an autopsy explaining exactly how the victim died.
Anyone with information about this crime is asked to call the IMPD Homicide Office at 317-327-3475  or Crime Stoppers of Central Indiana at 317-262-TIPS.