This is an archived article and the information in the article may be outdated. Please look at the time stamp on the story to see when it was last updated.
INDIANAPOLIS – Metro Police believe one man is responsible for a string of pharmacy robberies going back to early February in search of one drug: the powerful painkiller Fentanyl.
"I don't want to hurt you," victims quote the man as saying as he implies a weapon in his pocket. "Don't call the cops. I don't know what else to do. My wife is dying."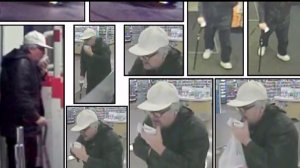 When one pharmacist suggested the robber take his wife to the hospital, the man answered, "I don't have a lot of time. Give me the boxes."
At least five times between February 2nd and April 29th, the middle-aged man, often disguised and covering his face, has stolen pills and boxes of pain patches.
Five patches come to the box. Each box retails for about $260.
"You cannot beat the opiate addiction. You cannot recover from the opiate addiction. You have to learn to control the opiate addiction," said Jeff Kidd, a recovering addict. "I watched a guy take one off a person on July day, a pain patch. Took it…pulled it off and put it right into his mouth and chewed on that thing for four hours."
Last year in Marion County there were 215 accidental fatal overdoses.
Autopsies revealed 167 of the overdose victims with opiates in their systems.
Indiana's overdose death rate quadrupled between 1999 and 2010.
Investigators said the man targeted at least seven pharmacies all across the city, never robbing the same store twice.
At a Walgreens on West 86th St. last month, the man disguised himself with glasses, gray hair and a hat and hobbled with a limp on a cane and told the pharmacist he needed the drugs because his wife was being held hostage.
The day before, at a CVS Pharmacy on Kentucky Avenue the robber failed in his mission as the pharmacist reported the store had no drugs and, "informed the suspect that they were busy and he would need to wait."
The man left the store empty-handed.