This is an archived article and the information in the article may be outdated. Please look at the time stamp on the story to see when it was last updated.
Senators are working to introduce a bill that would remove criminals from national cemeteries.
Senator Dan Coats, R-Indiana, introduced the Alicia Dawn Koehl Respect for National Cemeteries Act Thursday. Senators Joe Donnelly, D-Indiana, and Richard Burr, R-North Carolina, have cosponsored the bill.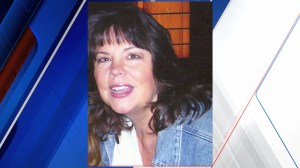 The bill is named in honor of Alicia Koehl, who was killed by Michael Anderson during a shootout at the Villa Paree Apartments back in May 2012. Three others were also wounded before Anderson killed himself.
Anderson was an Army veteran who was buried with full honors at a national cemetery in Michigan.
If passed, the bill would give the U.S. Department of Veteran Affairs the authority to disinter veterans buried at national cemeteries who have committed a federal or state capital crime.
"This legislation will give the VA the authority it says it needs to resolve this unacceptable mistake and help provide the Koehl family with a sense of peace and closure," said Coats. "The victims and family members of this tragic shooting have suffered enough and deserve to have their request met. No one who commits a state or capital crime should be given the honor of a military burial and be laid to rest next to our nation's heroes. I urge Congress to pass the Alicia Dawn Koehl Respect for National Cemeteries Act and help ensure that our fallen veterans can rest in peace next to loved ones and fellow soldiers, not criminals."
"My office has worked with the Koehl family to address this injustice, and this week, we were informed by the VA that a legislative solution is needed," said Donnelly. "Today, Senator Coats and I introduced a bill to help provide relief to the Koehl family and a solution to these tragic circumstances.  We must preserve the honor of being buried in a veterans' cemetery."
A full copy of the legislation may be read online: http://coats.senate.gov/download/koehl-bill