This is an archived article and the information in the article may be outdated. Please look at the time stamp on the story to see when it was last updated.
CLINTON COUNTY – A family is grieving the loss of their daughter after she was killed this month while texting and driving, but they've made the decision to donate her car in hopes of helping others make better driving decisions.
On June 20, Maria Droesch, 17, was tragically killed when her car collided head-on with a pickup truck.
Investigators determined she had been texting while driving and ended up in the oncoming lane of traffic when the accident occurred.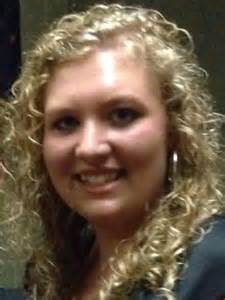 The Biddle family doesn't want any other parents to lose a child the same way they did, so they've donated Maria's crashed car to the Clinton County Coroner's Office to bring awareness to the dangers of texting and driving.
The vehicle will be used as a display at local schools and drivers education classes. Organizations and schools may also request to have the car brought to a location or event.
Maria's mother, Jill Biddle says, "If I can just save one life, that's all I'm trying to do."
Coroner Amanda Abbott says your chances of crashing increases with each distraction. For example, you are three times more likely to crash with three passengers in the car; 12 times more likely when you reach for your phone to check a text message; and 16 times more likely when you respond to a text.
At this time the display is still a work in progress, and the coroner's office is collection donations for their anti-texting and driving campaign.
You can donate to the campaign by contacting Abbott at 765-652-0355 or coroner@clintoco.com. Or you can send donations to 1857 South Jackson Street, Frankfort, Indiana 46041. Please make checks payable to: Maria Droesch Texting Awareness.