This is an archived article and the information in the article may be outdated. Please look at the time stamp on the story to see when it was last updated.
INDIANAPOLIS, Ind. — If it seems like you've been paying more to fill up your car or truck in Indiana, you have.
With the unofficial start to the summer travel season just weeks away, Hoosiers, as well as the rest of the nation, are finding gas prices averaging almost 50 cents more now than they were a year ago with the latest figures showing gas averaging about $2.81 a gallon.
Unfortunately, Indiana is leading the nation with the biggest increase since January 1, 2018, when the state average was close to $2.15. The Hoosier State and California are tied for the largest average price increase this year at 66 cents.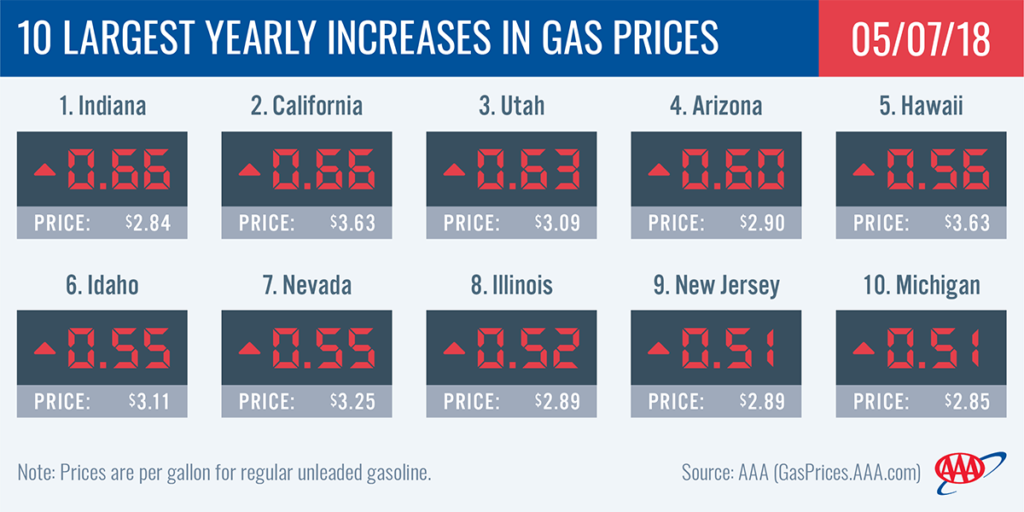 Those high gas prices might be coming down after Memorial Day, according to AAA spokesperson Jeanette Casselano.
"If this past week's moderate increases are any indicator of what's to come, the fast rate at which gas prices were increasing may be slowing down," Casselano said.
Last week the national average held steady while 19 state averages remained flat or saw decreases in gas prices.
But despite this stability, drivers on the West Coast and in Idaho, Utah and Pennsylvania are now paying $3 per gallon. In fact, California and Hawaii lead the nation with the biggest per gallon average at $3.63 while drivers in the south are getting a bit of a break at the pump with averages in Oklahoma ($2.52), Arkansas ($2.53) and Mississippi ($2.54) being among the lowest in the country.