This is an archived article and the information in the article may be outdated. Please look at the time stamp on the story to see when it was last updated.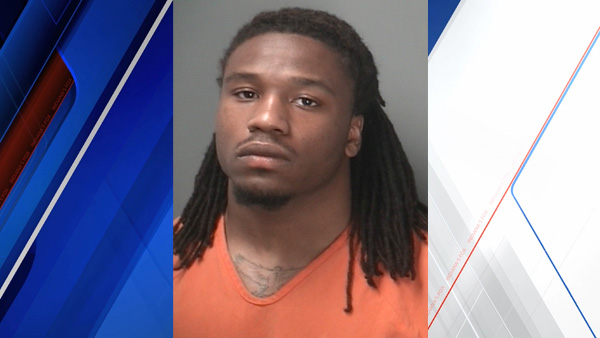 BLOOMINGTON, Ind. (June 16, 2015) — Indiana University football player Antonio Allen has been arrested and charged with several felony drug offenses following an Indiana State Police investigation.
Allen, 20, of Indianapolis, faces the following charges:
Dealing Methamphetamine (2 Counts) Level 4 & Level 3
Dealing Heroin (2 Counts) Level 3 & Level 2
Dealing Cocaine (1 Count) Level 2
Possession of Heroin over 10 grams (1 Count) Level 2
Possession of Cocaine (1 Count) Level 2
Maintaining Common Nuisance (1 Count) Level 6 Felony
Allen was arrested at 5:15 p.m.and transported to the Monroe County Jail.
Allen is currently being held on a bail of $75,000 surety plus $1,000 cash.
The Bloomington Police Department along with the Indiana University Police Department assisted with the search warrant.
Allen would have been a junior this fall at IU.
As a sophomore in 2014, the former Ben Davis High School. In the 2014 season, Allen led the IU football team with 74 tackles.
The university issued the following statement about the arrest Wednesday morning:
"Indiana University Athletics and the IU football program are aware of the arrest of junior defensive back Antonio Allen. Allen has been suspended from all football activities effective immediately. We will continue to gather facts, monitor the legal process, and take further action as the evolving situation warrants."
The football team released this statement about Allen Wednesday evening:
"Indiana Football has dismissed junior defensive back Antonio Allen from the program effective immediately."