This is an archived article and the information in the article may be outdated. Please look at the time stamp on the story to see when it was last updated.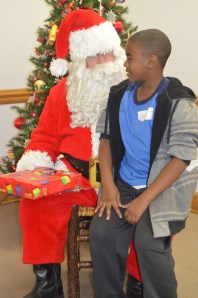 Some Indy firefighters got a chance to make Christmas happen for 40 area children Saturday.
It was all part of the "Clothe-A-Child" program.
Firefighters took the children to Sears to get $10,000 worth of warm coats, school clothes and shoes. The day started – and ended – with a visit from Santa, bringing one more special gift for each child.
Clothe-A-Child is funded through donations, gifts and the Fill the Bell program.