This is an archived article and the information in the article may be outdated. Please look at the time stamp on the story to see when it was last updated.
INDIANAPOLIS, Ind. – One of America's favorite foods is getting its very own festival in the Circle City. Chefs' Night Off and MOKB are hosting Indy's first mac and cheese fest.
The event, called "Return of the Mac," is for all ages and set to take place on Sunday, January 8 at the The Pavilion at Pan Am Plaza downtown. The event was originally set to take place at the Circle City Industrial Complex, but organizers say they needed a larger venue.
Each ticket grants access to unlimited sampling for two hours, a full bar for guests 21 years and older, and participation in Yelp's Crowd Favorite vote.
Twenty of the area's best restaurants will be participating in the festival, including Thunderbird, Kuma's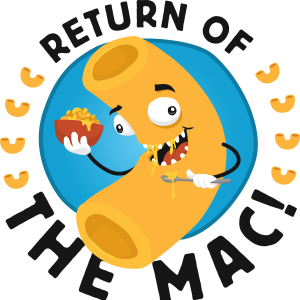 Corner, ClusterTruck, Hollyhock Hill Restaurant, Sangrita Saloon, The District Tap, CharBlue, Cobblestone Grill, Delicia, Rooster's Kitchen, and more.
The restaurants' dishes will be judged by local foodies who will determine the winner of the Golden Noodle.
Tickets went on sale December 5, but sold out. Now that the event has switched locations, additional tickets will be released at 11 a.m. Dec. 20. General admission tickets are $20; VIP tickets which include early entry and access to a private bar are $35; kids 6 years and younger are free with a paid adult.
Also, if you sign up for if you sign up for the Chefs' Night Off or MOKB Presents email list, you can order tickets with special presale code.