This is an archived article and the information in the article may be outdated. Please look at the time stamp on the story to see when it was last updated.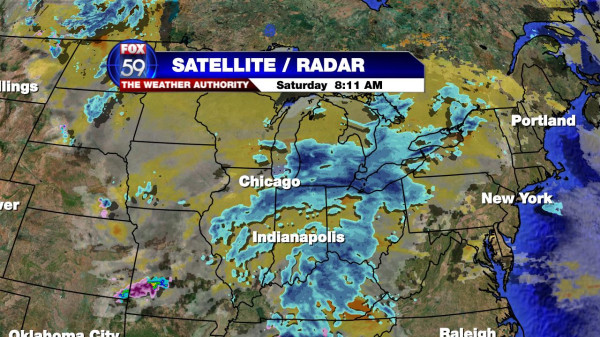 The heaviest of the snow is now through but we will continue to see snow showers moving through area for rest of the day today.  The pattern in place will bring us the chance for snow showers for the remainder of the day today along with snow chances in your forecast for Sunday through Tuesday.
Officially Indianapolis has recorded 1.1 inches of snow this morning through 7a.  Our partners BAM chase team are reporting 1.8 inches of snow in Greenwood overnight.  That's about right.  Most places through the day today should see between 1 – 2 inches of snow with an additional inch of snow being possible on Sunday.  There will be some isolated reports of more than 2 inches of snow today.
While road conditions will continue to improve over the weekend as crews continue to treat roads with salt we are asking and reminding everyone to give yourself some extra time and take it slow while on the roads.  The threat for black ice will continue through today.