This is an archived article and the information in the article may be outdated. Please look at the time stamp on the story to see when it was last updated.
SPEEDWAY, Ind. - If your kids suddenly feel the need for speed after watching the Indianapolis 500, you're in luck.
Your kids can get into racing and there are plenty of schools that offer classroom and track time to put them on the road to IndyCar.
"You wanna start racing? You can start today," said Rod Reid, Executive Director NXG Youth Motorsports. It's a local racing school for under-served youth. "We teach the language, signaling. We also start teaching them about the course."
Reid said kids aged five to nine should start with quarter midget racing. Then they can move onto Go Karts. But parents should know, that's when costs go up.
"'If a person wants to start at a modest level of Go Karting, at 10 years old, they can probably get into that for a family maybe around $10,000-$20,000 a year."
If your child wants to continue, Reid said you'll want to start looking for a sponsorship and a team.
Once they have plenty of professional racing experience under their belt, IndyCar isn't too far away.
One of the most popular schools in the country is the Skip Barber Racing School. It has graduated several Indy 500 stars like Helio Castroneves, Tony Kanaan, Alexander Rossi, and Danica Patrick.
FOX59's own Lindy Thackston also attended classes at Skip Barber Racing School.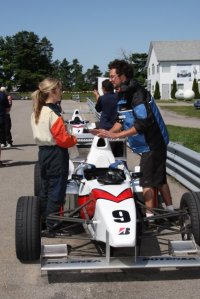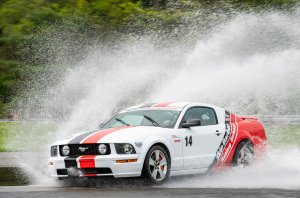 Reid said, if your child has an interest, let them dip their toes into it and see how far they want to go.
"This is such a huge sport. Learning a little bit about it can go a long way. And you might have some fun."