This is an archived article and the information in the article may be outdated. Please look at the time stamp on the story to see when it was last updated.
INDIANAPOLIS, Ind.– A marketing agency on Indy's northeast side is one of the latest companies to embrace furry friends in the workplace.
On any given day, there's at least one dog at Valve+Meter Performance Marketing's home office. Dogs can be seen curled up next to employees' desks or in attendance at department meetings.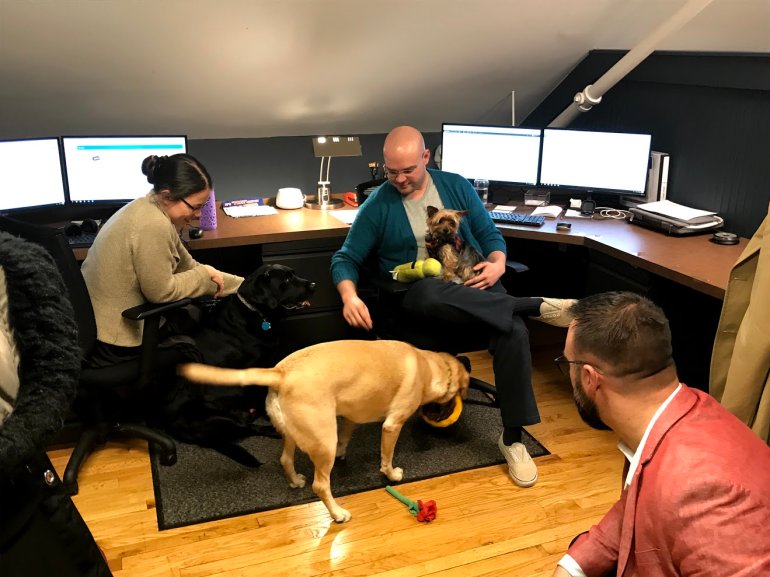 "The dogs have added a great part to our culture," said Marcia Barnes, the CEO ad founder of Valve+Meter. "We are very hard-driving business people and sometimes you get so caught up in the mechanics of business, that sometimes you forget to soften or relax. So, the dogs are a reminder that it's okay to breathe a little bit, love a little bit and serve a little bit."
Employees, clients and visitors often arrive to wagging tails and wet noses pressed against the glass. Barnes said the atmosphere has been a part of the overall culture and brand of the company since its inception.
"When you have Sunshine upside-down in front of you wanting a tummy rub, it's hard to pass that up," Barnes said. "It's a bright spot in your day."
The company's team includes 22 canines and continues to grow. The dogs include full-size Labs to pocket-size Yorkies, many of which are rescue dogs.
Kim Ziegler is the pet therapy coordinator for Riley's Children's Health. She said pet therapy reduces stress and anxiety.
"When we bring a dog in, you can tell that the child lights up and is welcoming," she said. "It definitely helps and gives them something to look forward to."
According to Riley Children's Health, there is now research confirming the positive effects that pet therapy has on physical and mental health. In addition to lowering blood pressure and reducing anxiety, pet therapy can stimulate the release of endorphins.
"Pet therapy is a great way to provide something a little more familiar to the child which can help with normalizing the hospital experience and helping them cope," said Ziegler.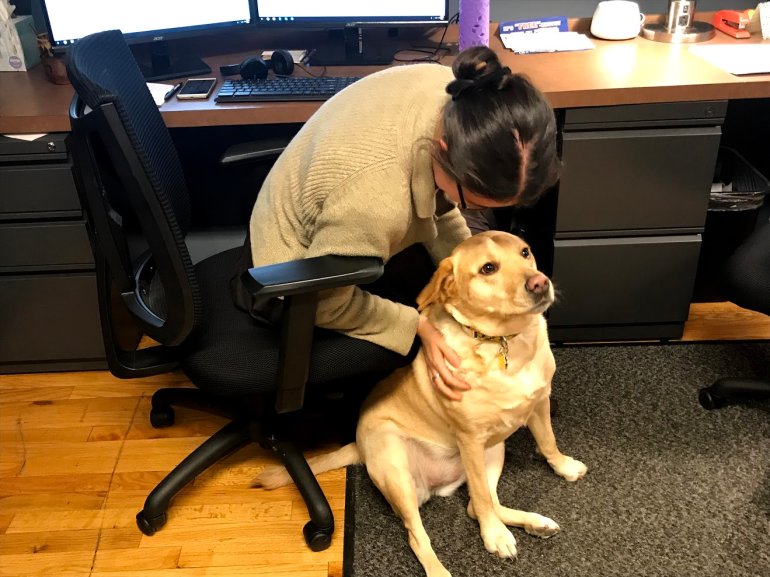 Valve+Meter is celebrating its one-year anniversary this week and has allowed office dogs since the very beginning.
"I often get asked if the dogs are a distraction at work," said Barnes. "Yes they are, but a very healthy distraction. They are a reminder to love one another and that there's more to life than just doing work."