This is an archived article and the information in the article may be outdated. Please look at the time stamp on the story to see when it was last updated.
UPDATE: 
Jason Eaton pleaded guilty to murder in Jan. 2018. He will be sentenced in March 2018.
ORIGINAL STORY: 
GREENSBURG, Ind.– A Greensburg man is facing a murder charge after allegedly admitting to killing his girlfriend.
According to court documents, Jason Eaton, 43, walked into the Greensburg Police Department on Tuesday with a woman and asked to talk to an officer. He told the officer that he had killed his girlfriend, later identified as Wendy Sabatini.
Officers were sent to their home in the 900 block of East Washington Street in Greensburg. Sabatini's son, who thought his mother was at work, let them into the home. He had just arrived home from a school-related internship.
Sabatini's body was found in a bedroom. Police said she died of an apparent gunshot wound to her head. A firearm was found in the bedroom and seized by officers.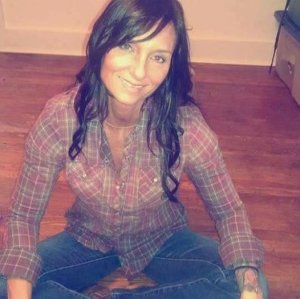 Eaton was detained at the police station. He spoke with officers and said he approached her in the bedroom with an engagement ring to ask her to marry him.
She declined before he was able to ask.
Eaton said he then retrieved the gun from a nightstand and shot her in the head from behind. He eventually left the home and went to the home of the woman who he went to the police department with. He told her he "messed up" and said he thought he killed Sabatini.
In addition to the murder charge, Eaton faces a firearm sentencing enhancement.
This is Greensburg's first murder of the year.