This is an archived article and the information in the article may be outdated. Please look at the time stamp on the story to see when it was last updated.
CLARK COUNTY (Dec. 9, 2014) – Prosecutors will seek the death penalty for a southern Indiana man accused of killing his girlfriend and then eating parts of her body.
Joseph Oberhansley—a confessed cannibal—was charged in the death of Tammy Jo Blanton. Investigators said he ate parts of her brain, heart and lungs.
Clark County Prosecutor Steve Stewart filed the paperwork to seek the death penalty in the case.
In the early morning hours of Sept. 11, police were called to Blanton's home after she said her ex-boyfriend was stalking her and refused to leave. Police arrived and made Oberhansley go.
Investigators were called back to the home later that day, where they believe Oberhansley forced his way into the home and killed Blanton.
Court documents detail a horrific crime.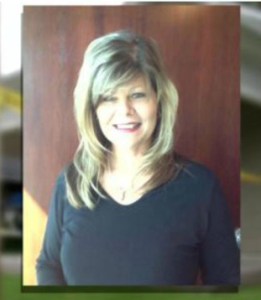 Blanton's body was found dismembered in the bathtub. Oberhansley said he forced the back door open and then forcibly entered the bathroom where Blanton had locked herself inside. Investigators found pools of blood.
Oberhansley had used a knife to kill her and mutilated her body with a jigsaw. He also confessed to eating parts of her body, police said.
Police found a bloody knife in Oberhansley's pocket along with blood and hair.
The coroner said Blanton died as a result of multiple sharp force injuries to the head, neck and torso.
It wasn't Oberhansley's first deadly crime. In 1998, when he was 17 years old, he served time for killing his girlfriend and shooting his mother. He was released in 2012 after serving 14 years.
His trial is set for February.