This is an archived article and the information in the article may be outdated. Please look at the time stamp on the story to see when it was last updated.
UPDATE (3/22/2018) – Jamison Hendley was sentenced to 23 years in the death of his daughter. He had 904 days of jail credit.
Original Story: 
JOHNSON COUNTY, Ind. (Oct. 5, 2015) – A Franklin man was arrested on several charges after his 2-month-old baby died from serious injuries consistent with abuse.
According to the Johnson County Sheriff's Department, Jamison Cyrus Allan Hendley, 22, was taking care of his daughter Braelyn on the night of September 30.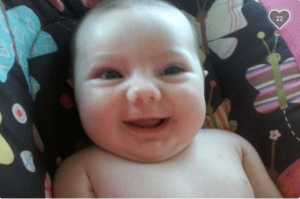 Autumn Grissom, Braelyn's mother, arrived home from work around midnight. Grissom noticed that Braelyn wasn't breathing right, so she told Hendley she was taking their daughter to Johnson Memorial Hospital. Hendley told Grissom he wasn't going with her.
When Grissom arrived at the hospital with Braelyn, doctors decided her injuries were so severe that she needed to be flown to Riley Hospital for Children at IU Health by helicopter.
At the hospital it was determined that the child suffered injuries consistent with abuse, including bruises on her right arm and right leg, seizures, significant brain injury, significant retinal bleeding, and retinal detachment. Braelyn died at Riley late Sunday afternoon.
"This child only lived two months," said Johnson County Sheriff Doug Cox. "This child should have lived a long long life. Unfortunately, we have parents that take the wrong steps sometimes."
Investigators with the Johnson County Sheriff's Department interviewed Hendley shortly after Braelyn was taken to the hospital early Thursday morning. Cox could not reveal what Hendley told investigators during the interview, but it was enough for them to arrest him on preliminary charges of neglect of a dependent (level 3 felony) and aggravated battery (level 3 felony).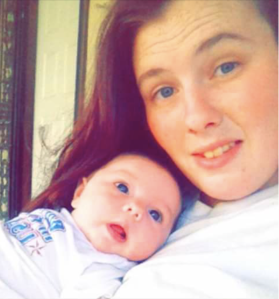 Without revealing details of Hendley's interview and what happened on the night of September 30, Cox spoke in broad terms about the nature of the situation.
"When you realize that you need help, you probably ought to be asking for help," Cox said. "And if that help is contacting law enforcement and saying 'Hey, I'm at wits end,' that's exactly what they should do."
This is the second time in a month that Johnson County authorities have had to arrest a young father in the death of a baby. In early September, Franklin Police arrested Christopher Potts in the death of his 7-month-old child. Cox said cases like these take a toll on investigators, most of whom have their own children. He expressed frustration at the preventable loss of such a young life.
"There's always an answer," Cox said. "Beating a child to death is not the right answer. Doing whatever they did to the child is not the answer. The answer is call someone and ask for help and whether that's family or whether that's law enforcement, whether that's the office of family and children, there's always somewhere for someone to call in order to ask for help."
An autopsy on Braelyn Hendley was performed Monday. Final results from the autopsy will be included in the Sheriffs Department's investigation and passed along to the Johnson County Prosecutors Office. Prosecutors will determine formal charges to be filed in the case.
If the autopsy reveals signs of prior abuse that went unreported, investigators may have to conduct further interviews with Braelyn's mother, Autumn Grissom.
Braelyn passed away a few days after she was admitted at Riley. The Prosecutor's Office is still determining what formal charges Hendley will face.
A GoFundMe page has been set up by friends of Autumn Grissom in the wake of Braelyn's death.