This is an archived article and the information in the article may be outdated. Please look at the time stamp on the story to see when it was last updated.
MONTGOMERY COUNTY, Ind.– An Indiana mother pleaded guilty Friday to fatally stabbing her two children in 2016.
Court records show the State of Indiana accepted a plea agreement in which Brandi Worley entered a guilty plea for two counts of murder.
Worley was charged in the deaths of Tyler Worley, 7, and Charlee Worley, 3, at their home in Darlington in the early morning hours of Nov. 17, 2016. Worley then stabbed herself in the neck, police said.
Worley spent more than a week in the hospital before being booked into the Montgomery County Jail. According to court documents, Worley's husband planned to divorce her and she admitted she killed the children to keep him from taking them.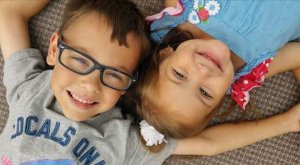 The children's father, Jason Worley, said he and Brandi were having trouble with their marriage. He filed for divorce the day before the killings. He was asleep in the basement when the children were killed.
Worley initially entered a plea of not guilty, and was previously expected to claim the insanity defense.
Her sentencing is set for March 19.
Jason Worley was at the hearing when she entered her plea.
"…She appeared to be just as unremorseful as she did in the 911 call," he said. "She spoke in a very matter of fact manner when describing her crime. It was heart wrenching to hear her speak as she did."
"All I want and have ever wanted was to have her out of sight and mind so that I may move forward from this horror."