This is an archived article and the information in the article may be outdated. Please look at the time stamp on the story to see when it was last updated.
UPDATE: 
Joseph Hartley pleaded guilty to aggravated battery and was sentenced to 10 years in jail on Feb. 5, 2019.
ORIGINAL STORY: 
MARKLEVILLE, Ind. – A Madison County jail officer was killed in an apparent homicide in Markleville.
Madison County Sheriff Scott Mellinger originally said that Uriah Wilson was shot in an off-duty incident Thursday night.
They concluded that he was in fact strangled to death in a new report issued Saturday.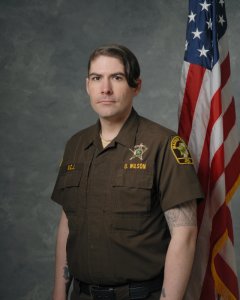 A suspect is in custody, Mellinger said, adding that he could not comment further on the investigation itself.
Wilson, 29, worked for the department for 5 years, most recently as a supervisor, Mellinger said.
"Our prayers are with his family and with his co-workers here during this difficult time," Mellinger said in a statement.
According to Indiana State Police, dispatchers received a 911 call around 11:30 p.m. Thursday after a man was found shot and killed outside a home in the 3600 block of State Road 38. ISP later identified the victim as Wilson. State police were called to assist with the investigation around 1:30 a.m.
"I just looked out my back door and seen EMS was back there and police officers," said Barbara Reeves, who lives at the property next to the crime scene.
According to state police, Wilson and another man were sitting outside near a bonfire when they were involved in an altercation that resulted in gunfire. Wilson was killed.
"That was shocking," Reeves said. "I was just floored."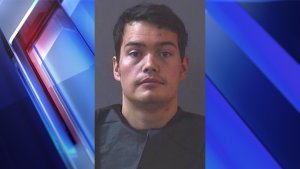 Joseph M. Hartley, 29, was taken into custody and is being held at the Hamilton County Jail in connection with the incident. Investigators said Hartley, who is originally from the Pendleton area but resides in Germany, was visiting relatives when the incident took place.
"It's believed the two men were acquaintances and had known each other for a number of years," said Sgt. John Bowling, from Indiana State Police.
The case remains under investigation.