This is an archived article and the information in the article may be outdated. Please look at the time stamp on the story to see when it was last updated.
NASHVILLE, Ind. – After deliberating Wednesday, jurors in the trial of the man accused of killing IU student Hannah Wilson found Daniel Messel guilty of murder.
In addition, Messel was found guilty of being a habitual offender. The enhancement will add up to 20 years to his sentence.
"I needed him off the streets. He needed to be off the streets," Robin Wilson, Hannah's mother, said.
The trial, which lasted more than a week, centered around the death of Wilson, who was killed in April 2015. Police found her body in a vacant lot in Brown County about 30 minutes away from the Indiana University campus in Bloomington.
Investigators zeroed in on Messel after finding his cell phone lying next to Wilson's body. Prosecutors believe he used a Maglite flashlight to beat her to death. Investigators found Wilson's DNA on Messel's Kia Sportage, including on the hood and windshield. Traces of blood were also found inside the SUV, police said.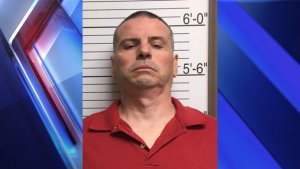 During court proceedings Tuesday, jurors saw several pieces of evidence, including a red Indiana University pullover, a pair of shoes, jeans and Messel's Kia Sportage. Police said the items were spattered with Wilson's blood.
Wilson's mother, Robin, said that while the trial was difficult for her family and friends, it was worth it.
"It was important that myself and our family, Hannah's friends, were here to speak for her because an evil person took that right away from her," Robin Wilson said.
Messel's attorney contended throughout the trial that police only focused their investigation on Messel and never considered other suspects or possibilities. She also tried to cast doubt on some of the DNA evidence collected during the investigation.
Prosecutor Ted Adams, though, said it was the cell phone that provided the smoking gun, and Hannah herself who secured the conviction.
"I think Hannah Wilson's final act was to allow the key to be found and that was that cell phone. She's the hero," Adams said.
Jeff Wilson, Hannah's father, said that the verdict provided some closure, but then entire process felt "unreal."
"I just see her up there smiling. She's doing well, we're going to try to do well too after this," Wilson said.
A judge will sentence Messel on September 22. He faces 45 to 65 years, with a possible 20 years on top of that for the habitual offender status. Adams said he did plan to push for the maximum 85 years.
Indiana University issued the following statement:
"Though the memory of Hannah's tragic loss will remain with us forever, we are grateful that justice has been served with this verdict and hope that Hannah's family and loved ones can finally find some degree of closure. We also know that Hannah's life and legacy will always live on through the many lives she touched and whose spirit has been reflected in the continuing outpouring of kindness and support from the entire IU community."