This is an archived article and the information in the article may be outdated. Please look at the time stamp on the story to see when it was last updated.
INDIANAPOLIS, Ind. — Indianapolis Metropolitan police say a deadly shooting on the near southwest side appears to be a case of murder-suicide.
Two people were found shot to death at a mobile home park in the 3000 block of West Morris Street Wednesday night. Several neighbors had called 911 to report gunshots in the area.
Police arrived around 8 p.m. to find a mobile home with its door partially open. Officers saw a woman and man inside the mobile home; both were suffering from gunshot wounds.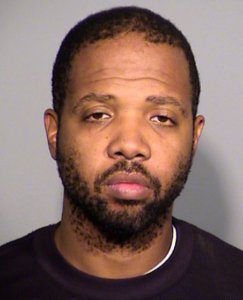 Investigators believe Eric Harden shot and killed his girlfriend Tiffany Greer before turning the gun on himself.
"I deep down inside feel like she was trying to leave him and he was jealous and felt like it was time for her to go and him to go with her," said Tiffany's brother Johney Greer.
Tiffany's two year old daughter was inside the home when the killings took place but thankfully was not hurt.
"I mean she had a loving two year old girl who is absolutely adorable and that she's leaving behind because her boyfriend decided to take her out along with himself," said Greer.
The suspect in this case had a history of violence long before the deadly shooting.
According to court records, in 2013 prosecutors charged Harden with domestic violence.  In 2015 he was charged again with resisting law enforcement and last year was sentenced to anger control counseling.
The IMPD also says they were called to the couple's home in 2015 after a violent fight between the victim and suspect during which some property was damaged.
"Unfortunate circumstances like this are also an opportunity to educate," said Catherine O'Connor with the Julian Center.
O'Connor and Tiffany Greer's brother agree, the murder suicide Wednesday night tragically proves the importance of domestic violence victim's getting help before it's too late.
"There is no reason to stay in an abusive relationship.  It's just not right for someone to exert that power and control over someone else and there are resources to help," said O'Connor.
"Hopefully any other girls that are in a situation like that can get out before something bad does happen," said Greer.
In case of emergency victims can always call 911 or they can call 211 to get more information for resources that are out there to help.