This is an archived article and the information in the article may be outdated. Please look at the time stamp on the story to see when it was last updated.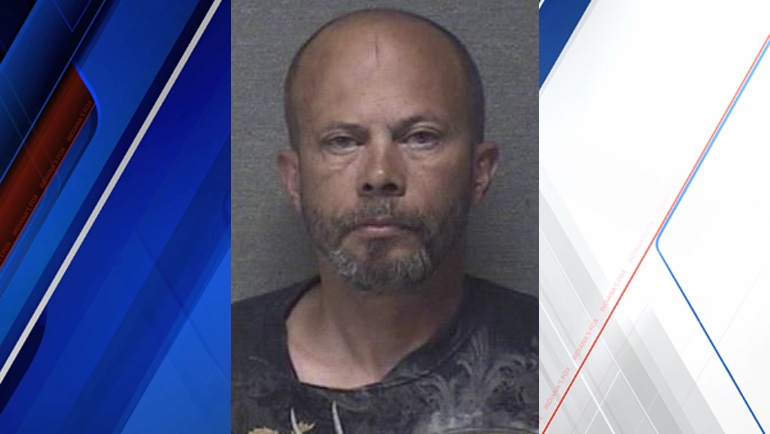 MUNCIE, Ind. (July 2, 2015) – A Muncie man is accused of threatening his girlfriend with a machete in a drunken fit of rage.
According to court documents, Michael Massey, 48, also threatened to kill the woman's pet snake.
The incident happened on Tuesday night at a home in the 3600 block of West 26th Street in Muncie. Massey and his girlfriend got into an argument; Massey then insulted the woman's father.
When his girlfriend defended her father, Massey went to the garage and came back with a machete, police said. He first threatened to kill his girlfriend's pet snake, court documents said, before holding the dull edge of the machete against the woman's face, and saying, "Just wait, just wait."
Delaware County sheriff's deputies arrived after the woman called 911. They found "a very intoxicated (Massey) staggering out of the home," court documents said.
A portable breath test showed Massey's blood-alcohol content was 0.291, more than three times Indiana's legal limit.
Massey was booked into the Delaware County Jail on a charge of intimidation. Court records show he was convicted of domestic battery last year.