This is an archived article and the information in the article may be outdated. Please look at the time stamp on the story to see when it was last updated.
INDIANAPOLIS, Ind. – Detectives with the Indianapolis Metropolitan Police Department are investigating two separate fatal shootings.
The first shooting happened on the north side around 2:30 a.m. at 38th and Boulevard Place near Crown Hill.
A woman came across a man lying in an alley, and she called 911. Police say the man appears to have died from a single gunshot wound. The Marion County Coroner's Office identified him as 20-year-old Aliy Bailey.
The second shooting occurred in the 5400 block of North Kenyon Drive, near 56th Street and Arlington Avenue.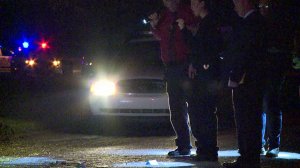 Police were called to the scene around 3 a.m. They found a man lying in the middle of the street and suffering from at least one gunshot wound when they arrived.
The man was in critical condition, and he was transported to Eskenazi Hospital where he was pronounced dead. The coroner's office identified the victim as 19-year-old Tavion Haynes.
Homicide detectives are canvassing the neighborhood and talking to potential witnesses.
"We ask that anyone that may have heard any gunshots or know anything about this incident to contact homicide or crime stoppers," said IMPD Commander Karen Arnett.
"Gun play is not the way to solve these crimes. You're taking innocent lives. You're taking someone's husband, son, father, and so we just encourage people to learn to talk and solve their problems," said Arnett.
Neighbors on Indy's northeast side heard gunshots around 3AM then found a man dead in the middle of the street. IMPD now asking for community's help. pic.twitter.com/bFHshOjzxi

— Alexa Green (@AlexaGreenNews) September 13, 2018